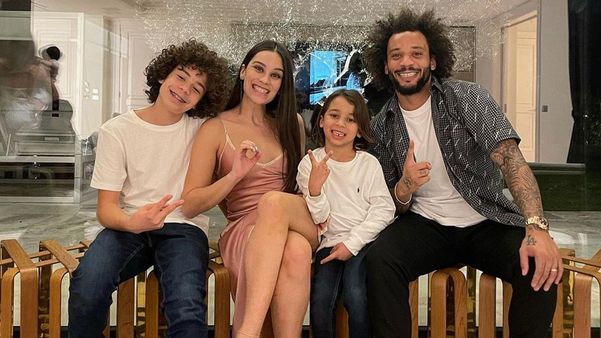 Real Madrid players and their Wives & Girlfriends 2022
Football is popular not just as a sport, but also as a means of social interaction.  Watch & Bet Football Here =>
Many football fans are interested in not just the lives of the players, but also the relationships that the players develop over time.
Real Madrid is one of the most popular clubs in Spain's La Liga, having a large fan following.
Real Madrid players' wives and girlfriends are also given the same level of attention and enthusisam.
Here we take a look at the Real Madrid players and their wives in 2022.
Thibault Courtois and his girlfriend Michelle–
Players and their Wives & Girlfriends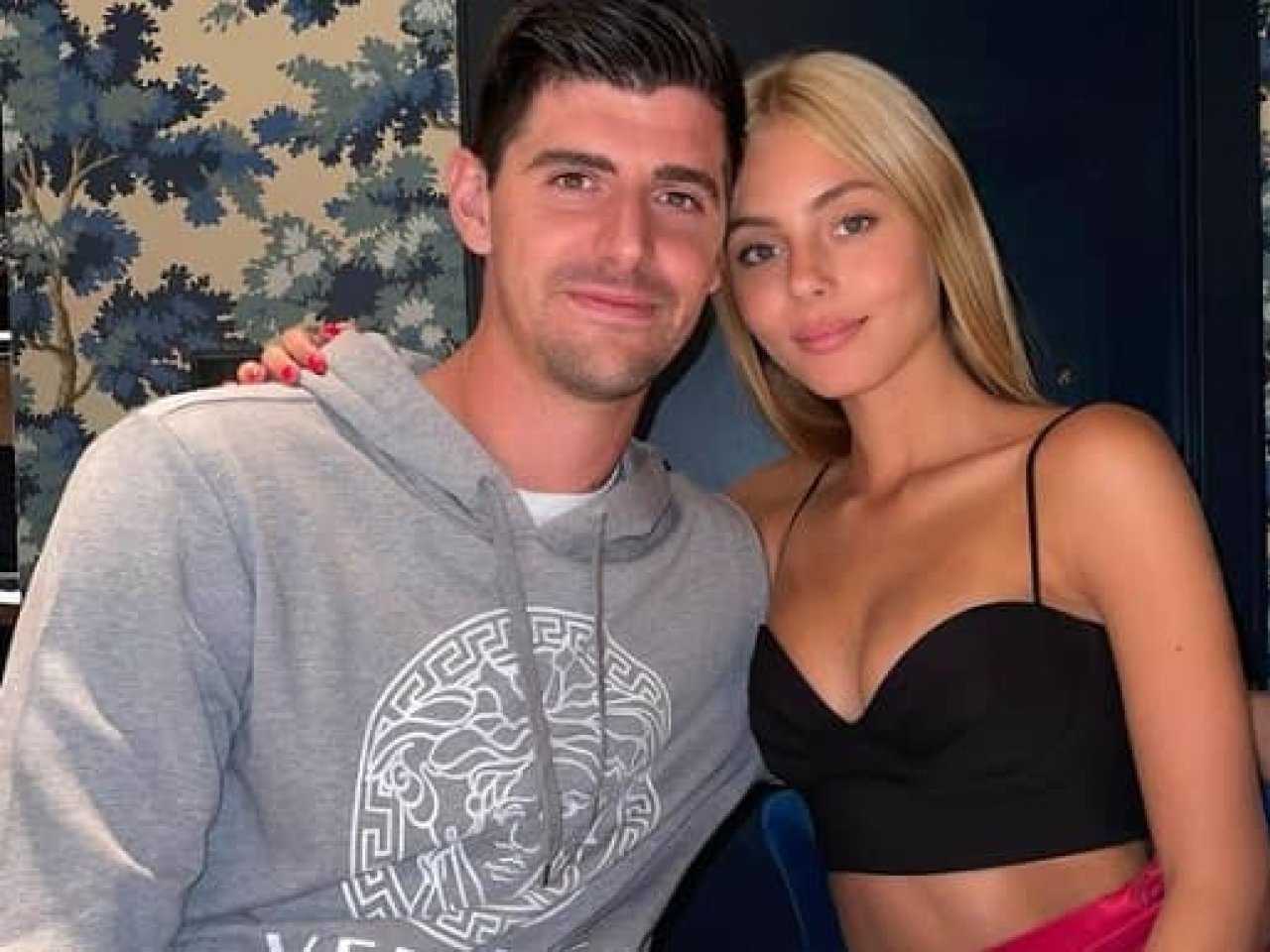 Thibault Courtois is in a relationship with the stunning Israel model Michelle.
Thibault and Michelle started a relationship in the beginning of 2021 they were seen in the early months having dinner at the Spanish restaurant and their picture together was all over the internet in august the couple officially announced that they were together .
Michelle is a renowned Israel model and an instagram star. She gained even more popularity after she started dating the Belgian goalkeeper
She was born in Israel and currently living in Spain
Eder Militao and his girlfriend Karoline Lima–
Players and their Wives & Girlfriends
View this post on Instagram
Eder Militao is currently in a relationship with girlfriend Karoline Lima. Eder and Karoline started their relationship in June 2021. They met at a party thanks to their mutual friend. Tiffany Alvarez is the ex- girlfriend of the player Eder Militao. Their relationship became public around July 2019 during the Copa America tournament. She is an American instagram model and a social media personnel and influencer.  Watch & Bet Football Here =>
Dani Carvajal and his wife Daphne Canizares–
Players and their Wives & Girlfriends
View this post on Instagram
Daphne is the wedding planner. She co-founded the firm "Blue Weddings" with a friend (unfortunately, due to COVID-19, they had to stop their activities).
She is also a model. Her modelling career began when she was a youngster, alongside her twin sister Melanie. Daphne was also a stewardess for a while.
"We've known each other for a long time, about 10 years, but by sight and we never talked with each other. Dani is a friend of my brother-in-law (Joselu Mato), they played together for Real Madrid Castilla. One day there was a conversation about my sister and brother-in-law. And since this day we've been talking every day, for a long time, until we met for dinner and we felt it." – said Daphne.
David Alaba and his wife Shalimar Heppner–
Players and their Wives & Girlfriends
View this post on Instagram
Shalimar works as a public relations representative. She frequently collaborates with various businesses through sponsorship agreements.
In 2021, she co-founded the pregnant brand "OHGIVI" with a friend. Everything is designed and drawn by them. Shalimar works as a model on the side.
David and Shalimar began dating in 2017, but they did not make their romance public until 2018, when they attended the Oktoberfest in Bavaria together.
Zion is their son's name.
Nacho and his wife Maria Cortes Millan–
Players and their Wives & Girlfriends
View this post on Instagram
 She was a student at the University of Madrid, where she was studying Marketing, Administration, and Business Management. She also works for Academia NAF, the academic institution founded by Nacho and his brother Alex.
They met at a party in 2004 through mutual acquaintances. They chose to marry after ten years of dating.
Maria recalls the start of their relationship: "It seemed difficult. Nacho was always leaving for practice. We met Friday evening and Nacho couldn't stay up late because he had a match the following day. And at that time, not knowing where he'll end up, and you think : "This guy, always leaving, always away … " Then, years went by and you start going out more, you make plans late at night … but Nacho could never make it.
"A party? No, Nacho has a match somewhere." "A dinner somewhere? Nacho can't make it, he's playing the next day." And I thought : "Oh, man!". When you're young and you see that, you say : "Is it really worth it?" I could never do it. Ever. But that responsibility, that formality, thet professionalism, he's always had, all his life, has bore it's fruits."
Karim Benzema and his wife Chloe de Launay–
Players and their Wives & Girlfriends
View this post on Instagram
 Chloe was a nurse, according to the French press. In 2009, Karim and Chloe met. Because they had two or three break-ups, it's difficult to say when they were or weren't together.
Surprisingly, Chloe was discovered to be pregnant in 2013. Melia, their daughter, was born in February 2014. They ended their relationship a few months later, and according to French media, Chloe returned to France with her child.
Chloe participated in the Champions League final in Kiev in 2018. We're not sure when they decided to give each other another shot. Their son Nouri entered the world two years later.
Luka Modrić and his wife Vanja Modric–
Players and their Wives & Girlfriends
View this post on Instagram
 Vanja was studying Marketing and Management. She took an active part in the transfer of Luka to Tottenham and Real Madrid. Currently she is the manager of company "Ivano SARL".
Luka and Vanja had two weddings. First, civil wedding, took place on 12th of May 2010 in Zagreb, Croatia. It was a secret wedding in the courtyard of the restaurant Okrugljak.
Second, church wedding, took place a year later, on 11th of June 2011 also in Zagreb, Croatia. They have a son-Son Ivano and two daughters Ema and Sofia. Watch & Bet Football Here =>
The midfield maestro said the following when asked about her:
Vanja was really great support for me from the very beginning, especially in difficult times, when I had a weaker period or when I was injured. She was always with me. First of all, I appreciate her honesty and willingness to help. I would like to thank her for her support and for the daily love she gives me and our children."
This brings us to a conclusion of our list Real Madrid Players and their Wives & Girlfriends.
SEE ALSO: