Best Real Madrid goalkeepers ever
Best Real Madrid Goalkeepers ever? Which Real Madrid goalkeeper is the best? Here we are ranking La Liga Best Real Madrid Goalkeepers ever. We rank the Real Madrid Goalkeepers from the Worst Real Madrid Goalkeeper ever to the Best Real Madrid Goalkeeper ever. Watch & Bet Here =>

Every team needs a good goalkeeper right? And every great team needs an even greater goalkeeper. Juventus-Buffon, Barcelona-Segten, Manchester United-Edwin Van Der Sar, are all goalkeepers synonymous with their teams. 
Real Madrid, luckily enough, had a great goalkeeper during our dominant years- Iker Casillas. The Spanish goalkeeper was a legend at the Santiago Bernabéu.
Best Real Madrid goalkeepers ever
Over the years, Real Madrid have had some other great goalkeepers since 1992 (the La Liga's inception). So here we look at five of the Best Real Madrid goalkeepers ever. Watch & Bet Here =>
5. Miguel Ángel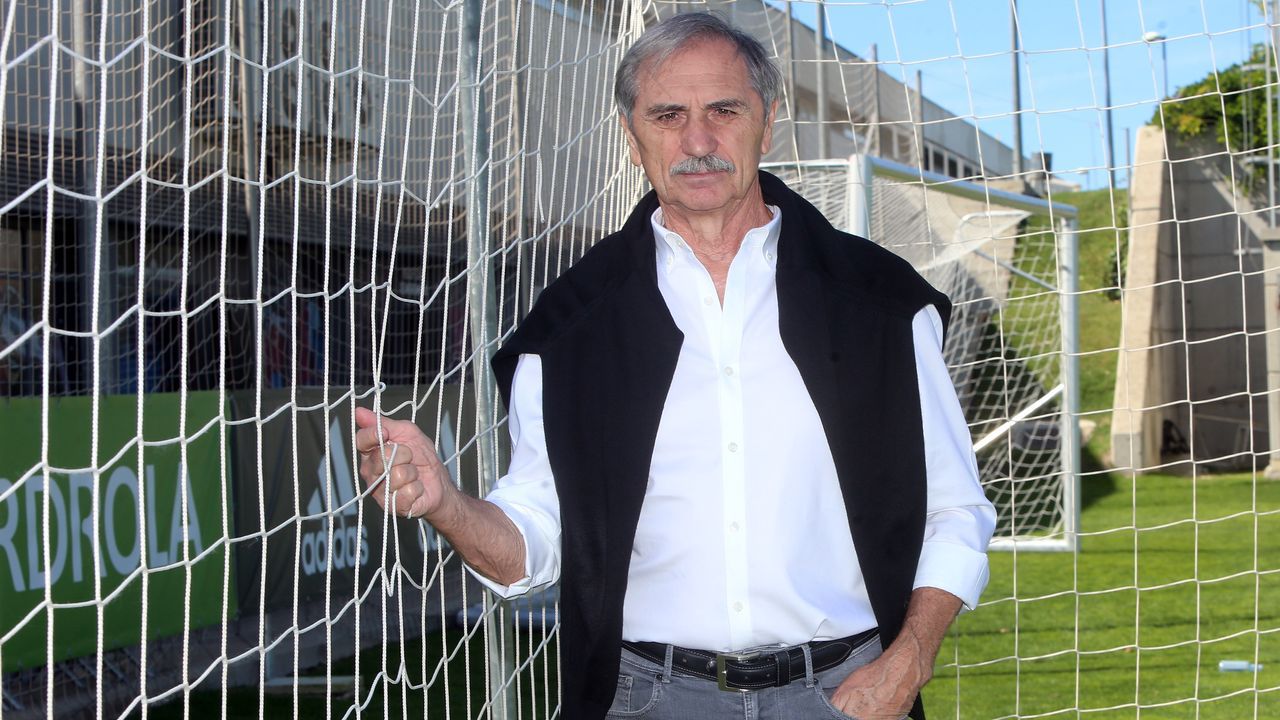 Miguel Ángel has been a great warrior of Real Madrid defence for almost two decades. He is one of the best goalkeepers in the history of Spanish football. He is one of the best Real Madrid goalkeepers of all time and is third on the most clean sheets ever. He began playing football at the age of 18. During his first few seasons at the club, he didn't play too much but later, his brilliant displays made him the first-choice goalkeeper.
He won 2 UEFA Cup, 7 La Liga titles, 4 Copa del Rey, 1 League Cup and Zamora Trophy (1976). He played 246 games for Real Madrid and made 18 appearances for Spain. He made 89 clean sheets, the third-highest clean sheets for Los Blancos. He is third on our Real Madrid Goalkeepers with the most Clean Sheets list.
4. Ricardo Zamora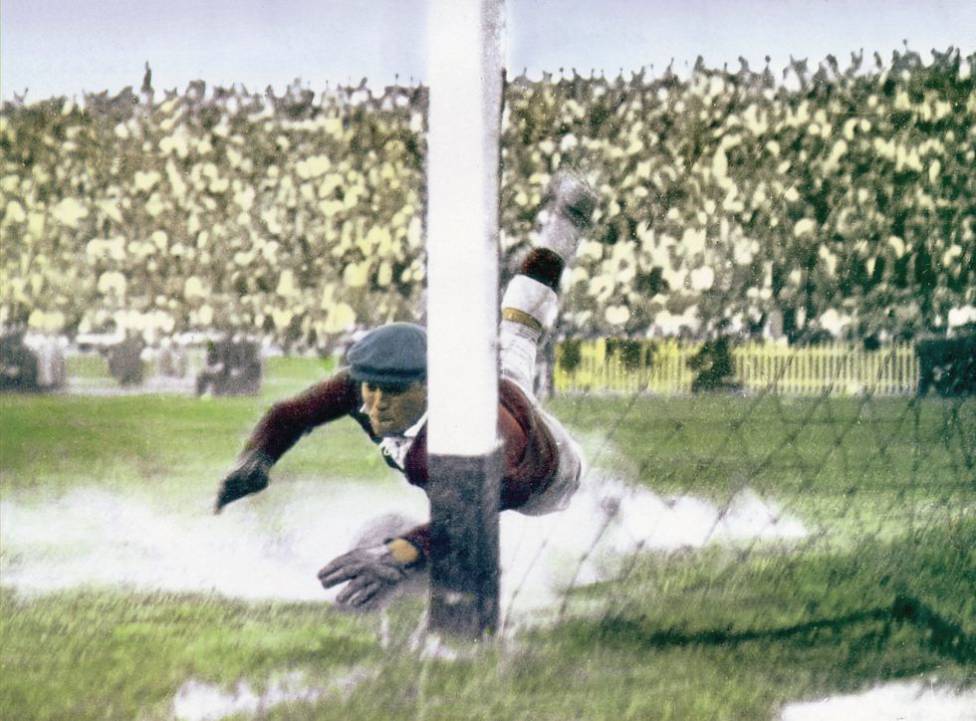 Do you know the award for the best goalkeeper in La Liga, the Ricardo Zamora Trophy, is named in his honour?
Ricardo Zamora is remembered for a spectacular last-minute save he made in the 1936 Copa de España final while playing for Real Madrid against FC Barcelona. The 1936 final saw Real Madrid meet FC Barcelona for the first time in a cup final. Despite playing with ten men for most of the game, the Madrid club beat Barça 2–1 at the Mestalla.


He was voted one of the greatest players of the 20th century by World Soccer magazine. He was also Spain's most capped player for 45 years. Zamora signed for Real Madrid in 1930. During the 1931–32 season, he helped the club win La Liga for the first time.
3. García Remón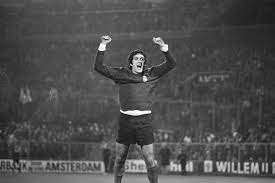 García Remón was one of the best Real Madrid goalkeepers of his era. He played for Real Madrid for around 20 years and joined the club in 1966.
García Remón won 12 trophies for the club. He started his career in the youth teams at Rayo Vallecano where he impressed the coach Pedro Eguiluz who took him to the youth academy at Real Madrid. Mariano played at every level for Real Madrid right up to the first team. He won 2 UEFA Cups, 6 Ligas, and 4 Copas del Rey.
He also did various jobs at the club such as scout, youth team coach and even assistant first-team coach. In 2004, he replaced José Antonio Camacho as first-team coach and was there for three months.
2. Pacu Buyo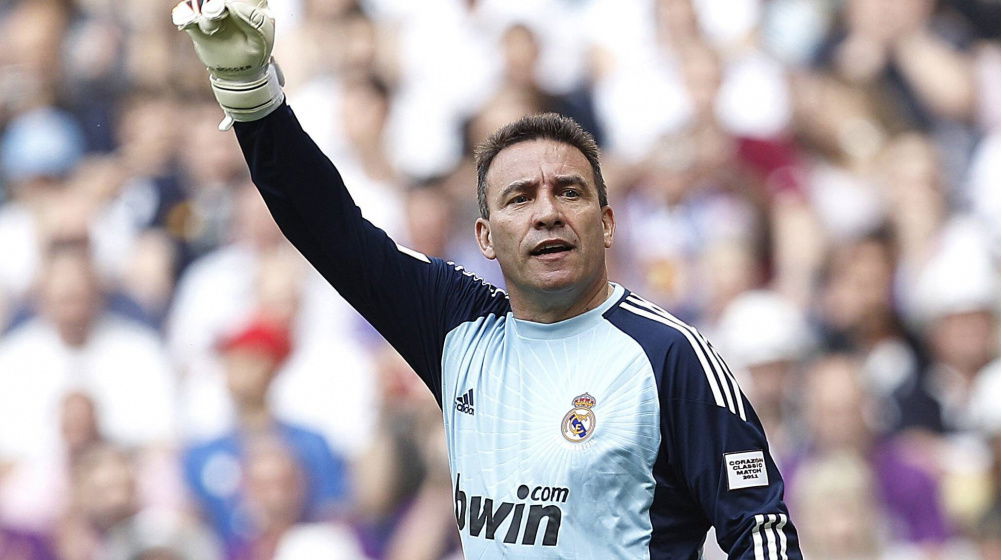 In second place on our Top 5 Real Madrid Goalkeepers is Pacu Buyo. Pacu Buyo was the Real Madrid goalkeeper between 1986-1997, amassing 176 clean sheets along the way.
Pacu Buyo is the second record holder among the goalkeepers with the most clean sheets in La Liga of all time. He started his career with Sevilla and later joined Real Madrid. His first coach at the Bernabéu, Leo Beenhakker, once said that "Spanish football is safe with Buyo in goal".
Real Madrid signed him in 1986 and he spent a total of 11 years with Los Blancos. He has 12 major trophies (6 Ligas, 2 Spanish Cups, and 4 Spanish Super Cups) for Real Madrid. Buyo played 542 La Liga games with a record of 213 clean sheets and 176 clean sheets came for Real Madrid in 433 games.
Click next to see our number one of our best Real Madrid Goalkeepers.

1. Iker Casillas – Best Real Madrid Goalkeepers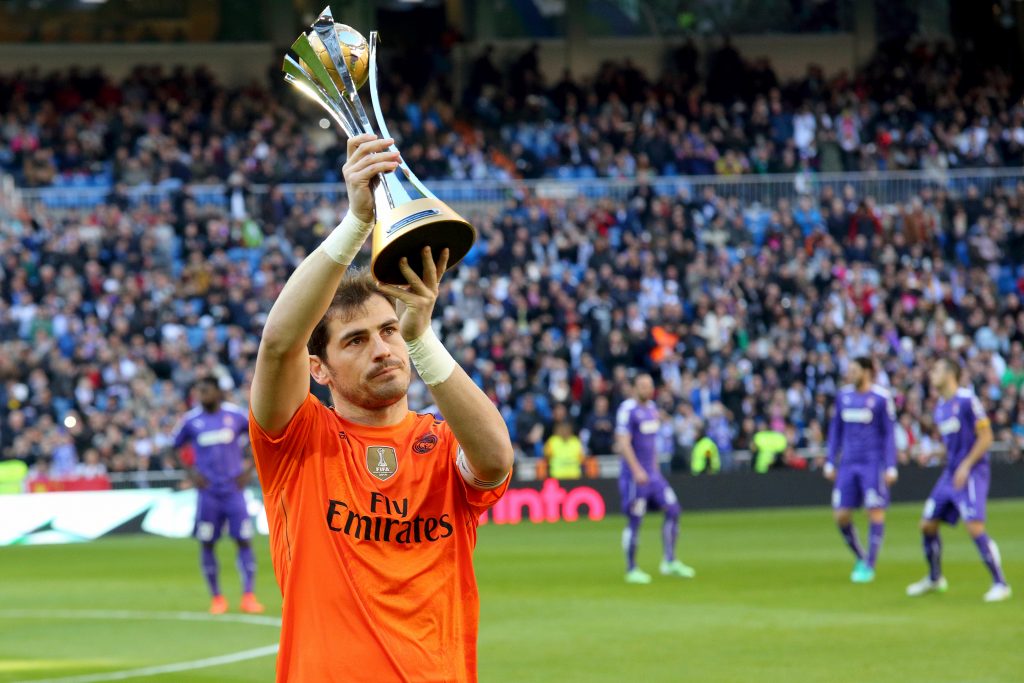 Iker Casillas, who is on the top of the list Best Real Madrid Goalkeepers ever, spent most of his professional career with Real Madrid in La Liga, and is regarded as one of the best goalkeepers in the club's history, having appeared in 725 official games for the club and won 22 major titles, notably five La Liga titles and three Champions League championships.
The Spanish goalkeeper has the most clean sheets in the league for Real Madrid and is in my opinion the greatest goalkeeper Real Madrid has ever had. He has pulled off some amazing spiderman dives to save his team from a sure goal.
Iker Casillas made his first-team debut for Real Madrid in La Liga at the age of seventeen. He established himself as Madrid's first-choice goalkeeper. Casillas is the third record holder in the list of goalkeepers with the highest clean sheets in La Liga history.
In his first four seasons with Real Madrid, he won 2 UEFA Champions League and 2 La Liga titles. Overall, he won 5 La Liga titles, 3 European Cups, 3 Club World Cup, 2 Intercontinental Cups, 2 European Super Cup, 2 Copas del Rey, 4 Spanish Super Cups and 1 World Cup with Spain.
Casillas had a key role in Spain's historical achievements from 2008 to 2012. His national team won the FIFA tournament and 2 consecutive UEFA European Championships. He has 177 clean sheets (34.7%) out of 520 matches in La Liga history. Watch & Bet Here =>

See More: