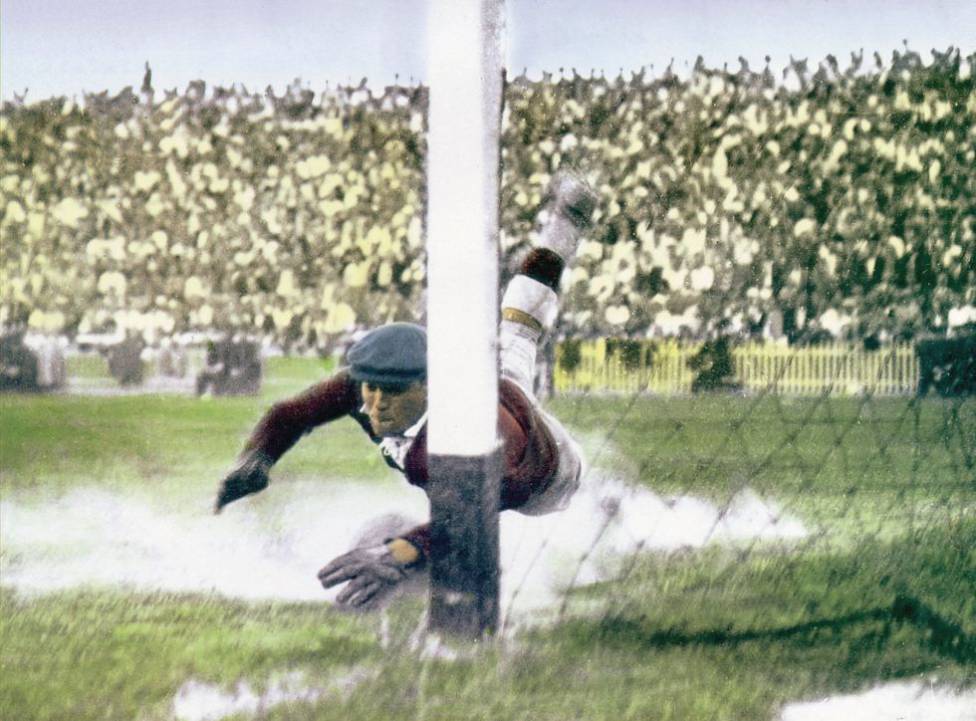 Real Madrid Goalkeepers history
Real Madrid is one of the most successful clubs in footballing history. They have won more European titles than any other club. Of course, their players were among the best ever. This piece will look at some of Real Madrid's most famous goalkeepers. Over a century of wonderful history, the goalie position has experienced a lot of change. Watch & Bet Football Here =>
Real Madrid Goalkeepers over the years
Here we will go trough all Real Madrid shot-stoppers over the years this decade.
Iker Casillas- Real Madrid Goalkeepers history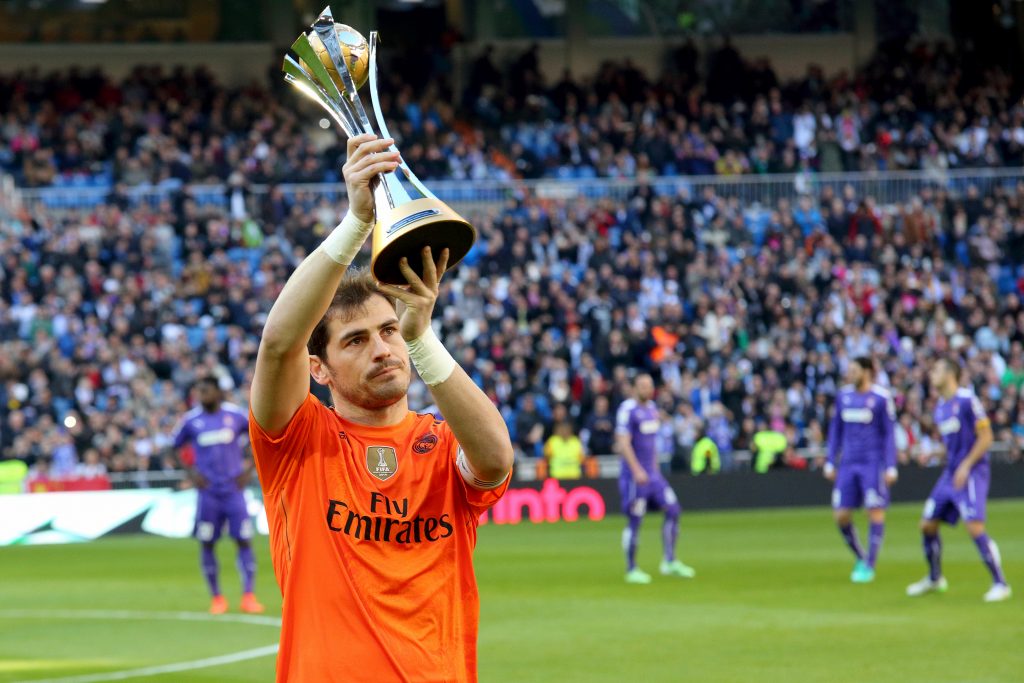 Iker Casillas is Spain's most decorated goalkeeper and largely regarded as one of the finest goalkeepers of all time. He played 16 seasons at Real Madrid, where he won three Champions League titles. He captained Spain to a World Cup victory in 2010 as well as two European Championships in 2008 and 2012. Between 2000 and 2016, he was capped over 150 times, competing in all major tournaments. At the conclusion of his career, he also played for Porto.
The 2008 World Cup champion went on to win every single club competition with Los Blancos. Among the 18 major honours he has won are five league crowns and three UEFA Champions Leagues.
He was a true club icon who departed his impressive career at Real Madrid in 2015 to join Porto on a free transfer. He was replaced by the highly talented Keylor Navas, kicking off Real Madrid's post-Casillas winning streak. Watch & Bet Football Here =>
Ricardo Zamora- Real Madrid Goalkeepers history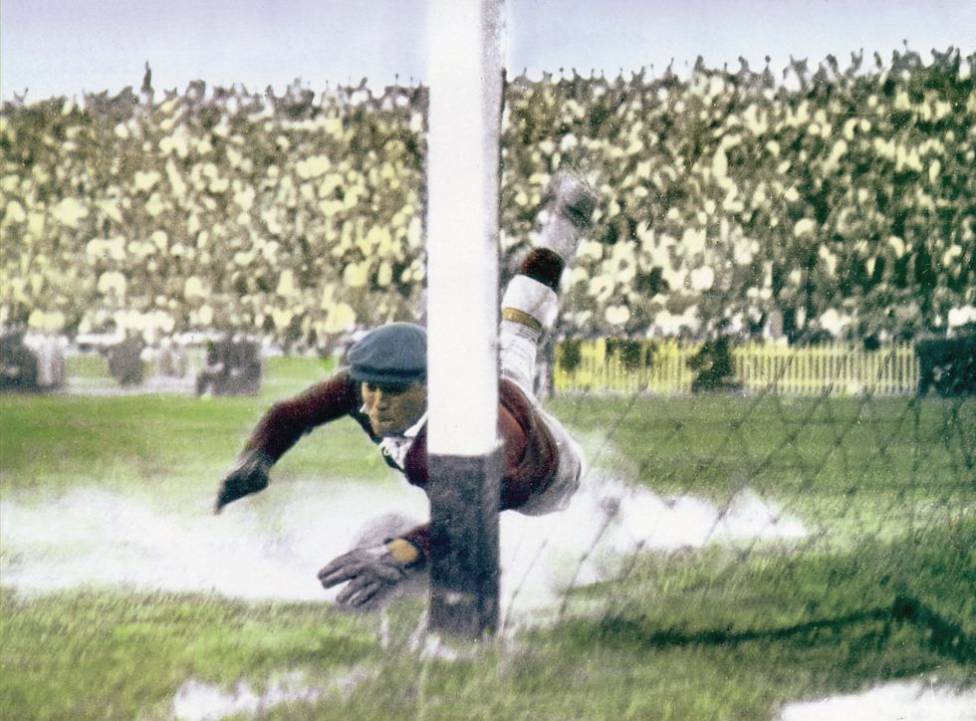 Ricardo Zamora, nicknamed El Divino, was a Real Madrid player from 1930 until 1936. He was born in Catalonia and had previously played for Espanyol and FC Barcelona before moving to the city. On the field, he was known to wear a cotton hat and a white pullover with a Polo collar. His testimony eventually showed that it was intended to shield him from the sun and his opponents.
The world's first star goalkeeper. He is particularly famous for a remarkable last-second save he made while playing for Real Madrid against FC Barcelona in the 1936 Copa de Espaa final. The Ricardo Zamora Trophy, awarded to the best goalkeeper in La Liga, is named after him, and World Soccer magazine ranked him one of the greatest players of the twentieth century. For 45 years, he was also Spain's most capped player.
Zamora experienced immediate success. His first league championship came in 1931-32, and they held it until the 1933-34 season. Francisco Bru took over in 1934 and guided Zamora and company to two consecutive Copa de Espana wins. The 1936 final was particularly remarkable, with a 10-man Los Blancos team defeating Barca 2-1.
Zamora was also a national hero. He was the most capped player of all time until Jose Angel Iribar overtook him. He makes the list because of his decorations. It's not every day that you get a trophy named after you in LaLiga. Between the sticks, he is a living legend.
Juan Alonso- Real Madrid Goalkeepers history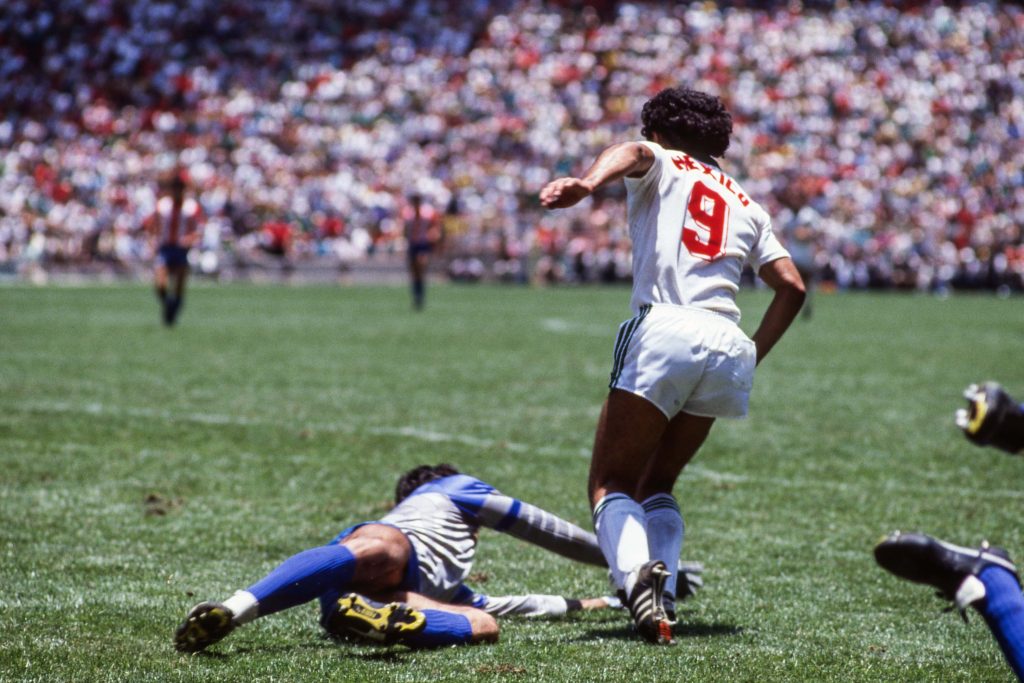 bildbyranReal Madrid is largely credited with developing European Club football by winning the first five European Cups. And, for the most part, Juan Alonso's contributions are flawless. He made two appearances for Spain's national team. During the 1954–55 season, Alonso, also known as Juanito, earned the Ricardo Zamora Trophy as the league's top goalie.
With four league wins and five European Cups to his name, it's fair to say that Alonso was one of those who paved the way for the Royal Whites to triumph. He earned 225 professional appearances for the club while defending the White goal for as long as 14 seasons. Watch & Bet Football Here =>
He learnt to play the game on the beach, like so many other Basque goalkeepers. He signed with Logrones at the age of 18 and afterwards transferred to Ferrol, where his excellent skills were spotted by Real Madrid, who signed him in 1949. Despite the fact that new goalkeepers emerged each season to compete with him, Juanito Alonso never lost his spot in the Madrid goal.
Juan Alonso was a member of their European Cup-winning teams in 1956, 1957, and 1958. He made two appearances for Spain's national team. During the 1954–55 season, Alonso won the Ricardo Zamora Trophy. At the end of his career, he played a few games for Real Madrid's second squad, which then competed in the second level under the moniker AD Plus Ultra.
Franisco Buyo- Real Madrid Goalkeepers history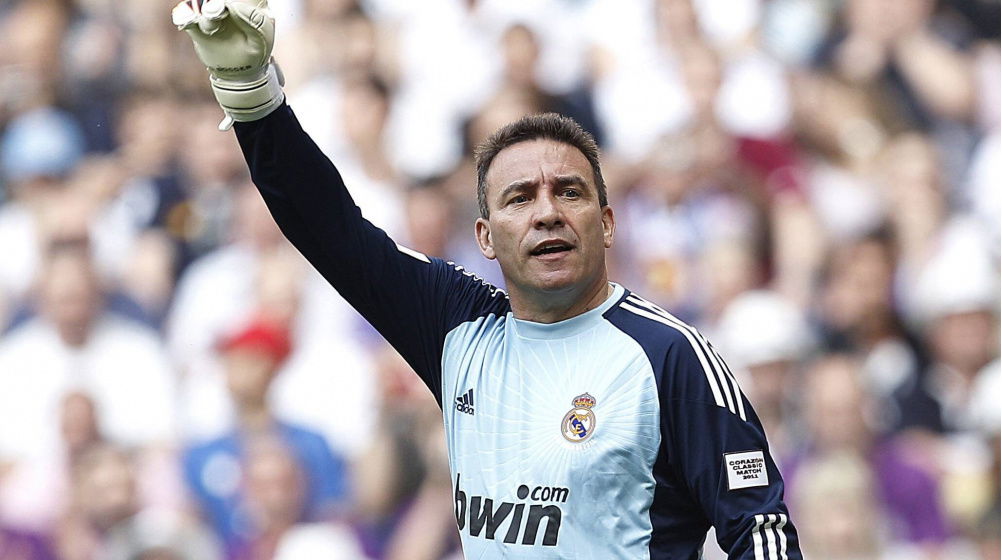 Buyo's incredible agility propelled him to the club's first-choice keeper position for 11 seasons. He earned his name as a goalkeeper with Sevilla before being signed by Ramón Mendoza to Real Madrid. Leo Beenhakker, his first coach at the Bernabéu, reportedly stated, "Spanish football is secure with Buyo in goal."
He didn't take long to adjust and was a first-team regular right away, ahead of outstanding goalkeepers like Ochotorena and Agustn. He didn't take long to start collecting awards, and in his first season, 1986-1987, he won La Liga in an entertaining play-off game.
During his illustrious career with Real Madrid, he played 454 games, won 13 trophies, and was also capped by Spain. The Galician goalkeeper was a virtual lock for the team.
At the time of his retirement, Franisco Buyo had the third-highest appearance record in La Liga. He played with Real Madrid for nearly a decade (1986-1997), earning 13 trophies. He had played for Mallorca, Deportivo La Coruna, and Seville before joining Real Madrid. Between 1983 and 1992, he won seven caps for Spain. As a backup, he competed in the European Championships in 1984 and 1988.
Keylor Navas- Real Madrid Goalkeepers history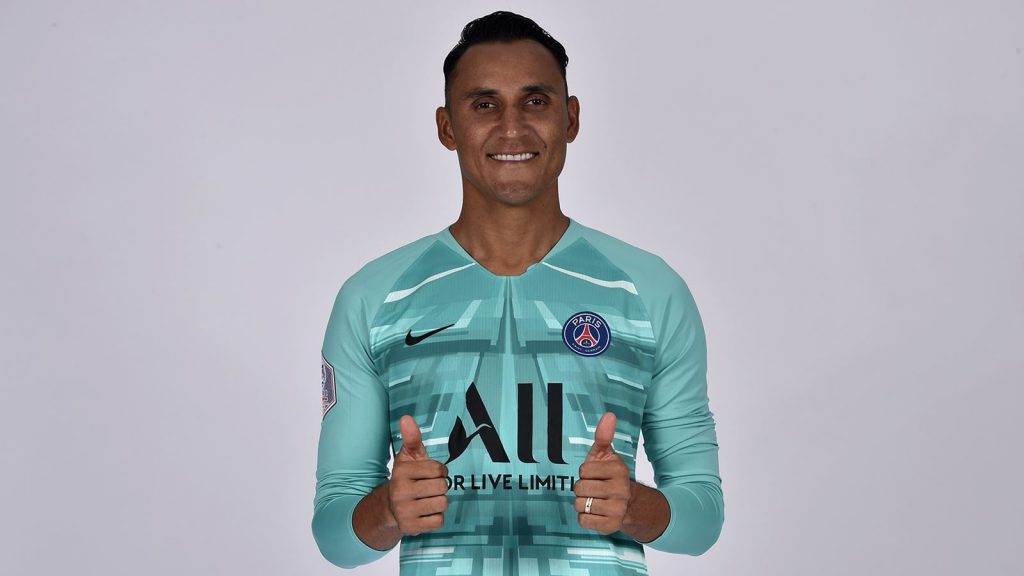 Keylor Navas is one of the more recent individuals who have piloted the task between the sticks for Real Madrid. Navas, a Costa Rican international, joined the club on a six-year contract in 2014, following his outstanding World Cup performance while Iker Casillas was still in charge of Los Blancos. He took a while to thrive at Madrid and could only achieve his peak when the big Spaniard left for Porto.
After a deal with Manchester United's David de Gea fell through owing to late paperwork, Navas received the No. 1 jersey. He couldn't go back after he'd secured his regular berth between the sticks. Throughout his tenure in Madrid, the Costa Rican set several records and established himself as one of the top goalkeepers in the league during the seasons he spent there.
He broke multiple milestones, including being the only non-Spanish goalkeeper to feature in more than 100 LaLiga games for Real Madrid and becoming the first and only Costa Rican player to win the Champions League. Before joining PSG in 2019, he won three Champions League championships, one Copa del Rey, four FIFA Club World Cups, and three UEFA Super Cups with Real Madrid.
With Real Madrid, he won 3 Champions League titles as their starting keeper.
This concludes our list of Real Madrid Goalkeepers history.
SEE MORE: