10 Worst Real Madrid Signings Ever!
Who are the 10 worst Real Madrid signings ever? Which Real Madrid players have been the worst signings? Who are the 10 worst Real Madrid signings ever?
Here we will look at who are the 10 Worst Real Madrid signings ever. The price of the player, their contribution to the team, and their overall play will contribute to their ranking on this list.
There have been a lot of good signings that Real Madrid has made but they have also signed some real flops! Recently Real Madrid have made some pretty bad purchases- Antoine Griezmann and Arturo Vidal come to mind. So here we will look at who the worst Real Madrid signings ever are. Let's find out the Worst Real Madrid signings!
Top 10 Worst Real Madrid Signings
So, here are the 10 Worst Real Madrid signings ever –
10. Walter Samuel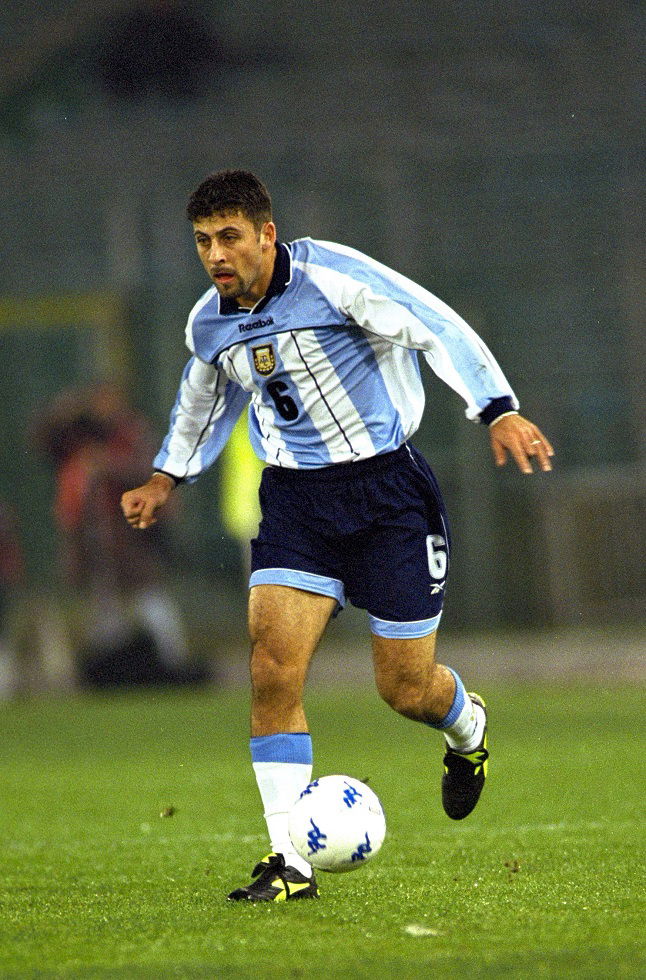 Fabio Capello wanted a dominant centre-half and he sanctioned a €25m deal to go out and sign Walter Samuel. Early on, he looked like an excellent signing but pretty soon the glamour faded. He looked nothing like the performances he put up for AS Roma which earned him the nickname, "The Wall".
"The fact that he did not make a name for himself at Real Madrid still surprises me," Capello admitted. "Perhaps it was the wrong time."
9. Pedro Leon
Jose Mourinho was never impressed by Pedro Leon's work ethic and so, never really could give him a chance to shine. He refused to give the €10m signing a chance and was constantly questioned about it.
"I felt humiliated at Madrid," Pedro Leon said 2011. "I am not aware of doing anything wrong. I did all I could, I was professional, I worked hard."
Mourinho replied to that statement as he said, "You talk of Pedro Leon as if he is Zidane or Maradona or Di Stefano. Last year he was playing for Getafe! I don't have to justify his absence."
8. Kaka
View this post on Instagram
It is heartbreaking to put Kaka's name here but at a record-breaking deal, he does belong here. One of football's greatest mysteries, Kaka's career was destined for greatness and stardom at the greatest heights. Looking back, one can easily say that he fell short of such lofty expectations and it all came crashing down at Real.
One can understand why the Galacticos broke their transfer record to sign him. At 27, he was unstoppable at AC Milan, winning the Balon d'Or the season prior. After he arrived at Madrid, it all turned upside down. Riddled with injuries and the competiting star power of Cristiano Ronaldo up front meant Kaka could never hit his best stride. He later admitted, "I lost the joy of playing football a bit [in Madrid]."
7. Theo Hernandez
View this post on Instagram
It took a lot of effort to prize Theo Hernandez out of Atletico Madrid but in the end, it was not worth it. He could replace Marcelo at left-back or even challenge for the position. 13 league appearances later, he was bid farwell. First he joined Real Sociedad on loan and then permanently with AC Milan.
6. Asier Illaramendi
View this post on Instagram
Asier Illaramendi was snapping up plenty of headlines in Spain playing for Real Sociedad. He clearly was an exciting defensive enforcer in midfield that caught Carlo Ancelotti's eye. As a part of Real Madrid's 2013 spending spree, Illaramendi arrived at Santiago Bernabeu witha price tag of €32 million.
Just two years later, he had to be sold back to Sociedad after two many inconsistent displays under the Italian boss.
5. Elvir Baljic
€26 million in 1999 was a LOT of money! I mean a lot, A LOT! Why on God's name did John Toshack think the Bosnian was of Real Madrid's level, no one knows.
The Galacticos dished out the heavy sum to sign Elvir Baljic from Fenerbahce and instantly came to regret it. A knee injury did not help the forward but when fit, he looked like a second division starter at best. After just one season, everyone could tell where he belongs and was sent back on loan to the Turkish outfit. He later mused, "It doesn't hurt me to see media listing me among Real's biggest flops; I don't see myself that way."
4. Jonathan Woodgate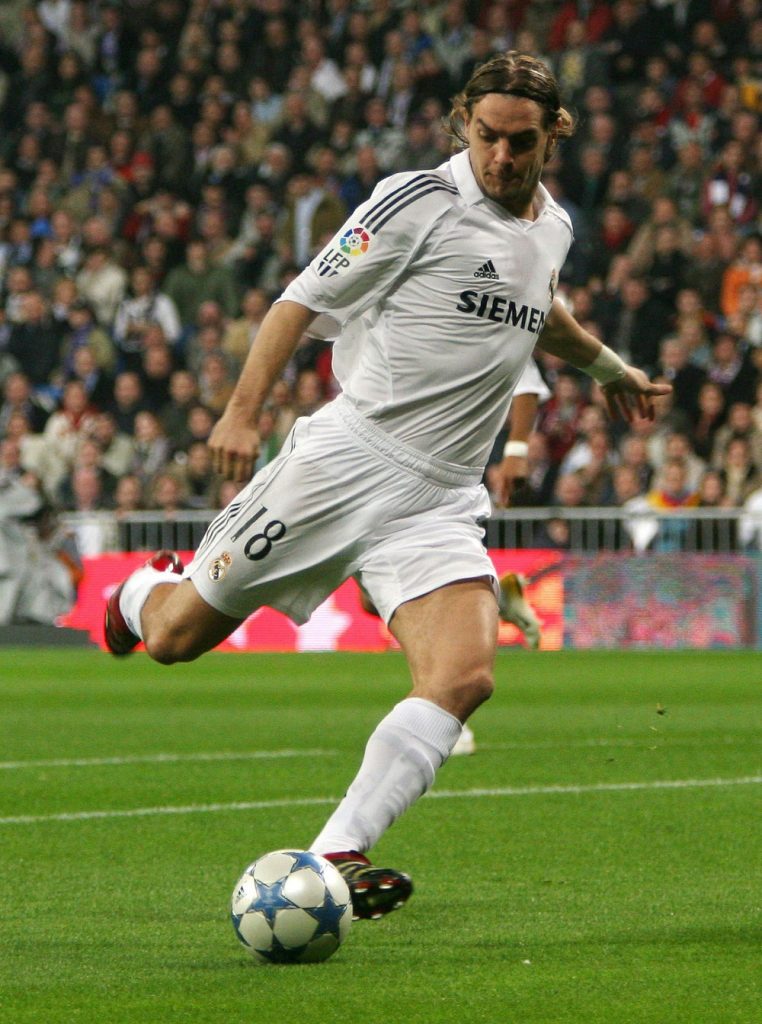 Jonathan Woodgate is easily one of the worst players Real Madrid ever signed. He was unfortunate to get injured in his debut season, waiting an entire year to make his first appearance. When he did begin his Real Madrid career, it got off to a disastrous start. A red card and an own goal against Athletic Bilbao pretty much summed up the extent of his stay at Santiago Bernabeu.
3. Nuri Sahin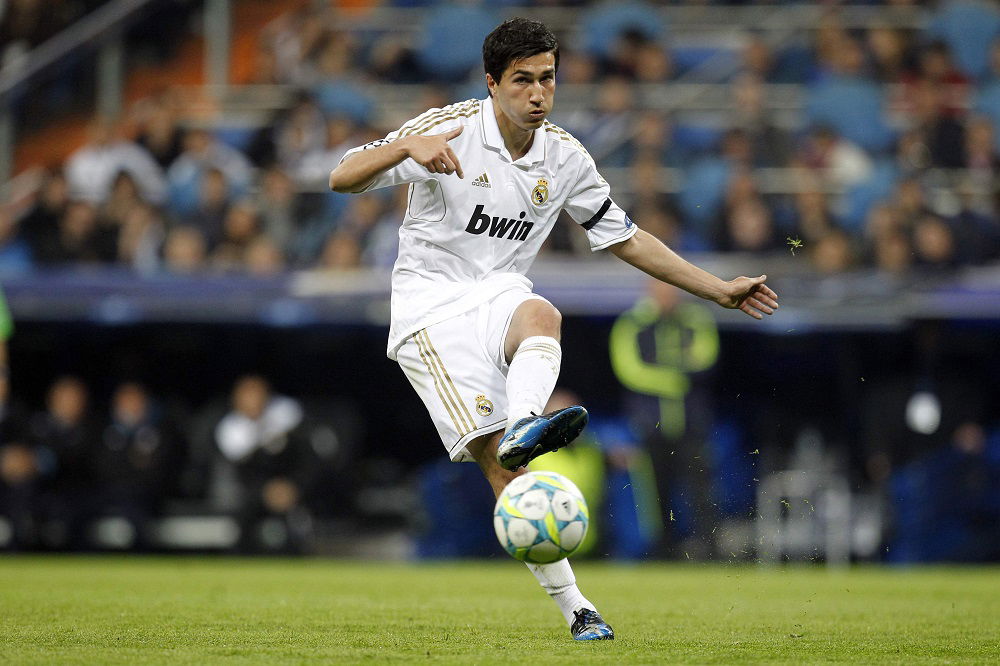 Nuri Sahin was one of the world's best midfield talents at the start of the last decade. At just 17, he made his debut for the Turkish national team. He was breaking out in Jurgen Klopp's young and ruthless Borussia Dortmund side which also fielded stars like Robert Lewandowski, Marco Reus and Mario Gotze.
Real Madrid quickly snapped him up at €10 million believing he could be exactly what Toni Kroos turned out to be. Unfortunately, through several injuries and a mismatch with Jose Mourinho's tactics, Sahin only ever made 4 La Liga appearances for Los Blancos. Following two loan spells overseas, he was sent back to Dortmund.
2. Antonio Cassano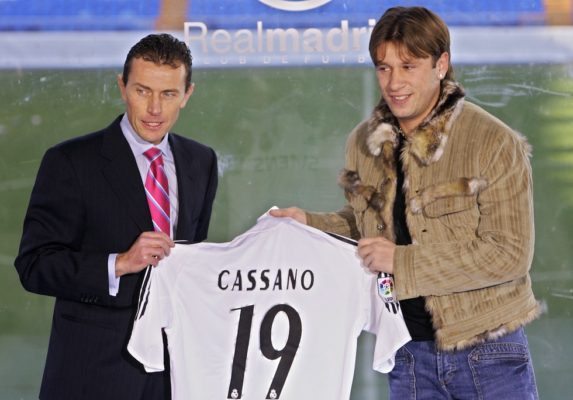 Antonio Cassano is a legend in Italy with 39 caps for his country and his playing years spread around several Serie A clubs. When he was breaking out as a youngster at AS Roma, many viewed him as the playmaker who would tussle with the world's very best.
However, with his off-the-pitch antics and a fallout with then-manager, Fabio Capello meant his Real Madrid career was doomed to fail. A decision was made to ship him back to Italy after just one season as his attitude was heavily criticised by club president, Ramon Calderon at the time.
1. Royston Drenthe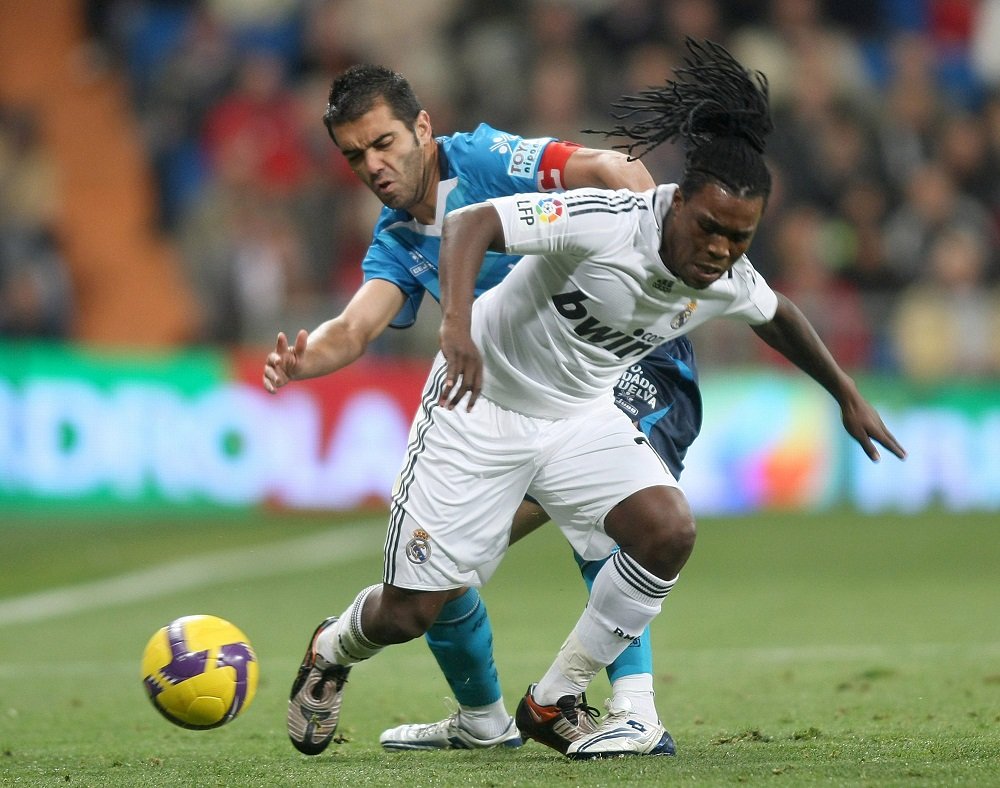 Royston Drenthe's name has popped up as one of the football's biggest flops for years now. And that too for good reason. Blessed with lightning speed along with the touch similar to that of Ronaldinho, the world was at Drenthe's feet when he was at Feyenoord.
Numerous outlets were behind him but it was Real Madrid who won the race in 2007. He cost the club €14 million but never provided a return on that hefty investment. His attitude in training was never tip-top and after several incidents, he could hardly break into the first team. He was even sent out on loan spells to Hercules and Everton to reassess his career but none of it helped.
After Real, he joined Alania Vladikavkaz upon the expiration of his contract in 2012. Now 32, he's playing for Kozakken Boys in the third tier of Dutch football.
READ MORE: