Real Madrid Notable captains
The legacy of the greatest club of all time is based on values that, over time, have shaped the team that is the leader on the field and in social, solidarity and financial terms. Excellence and Legacy is a hallmark of Real Madrid and has been a key part of the club since its foundation in 1902. The leaders who have played a crucial part in its history are definitely notable. Here is our list of Real Madrid Notable captains list. Watch & Bet Football Here =>
Raúl González Blanco-
Real Madrid Notable captains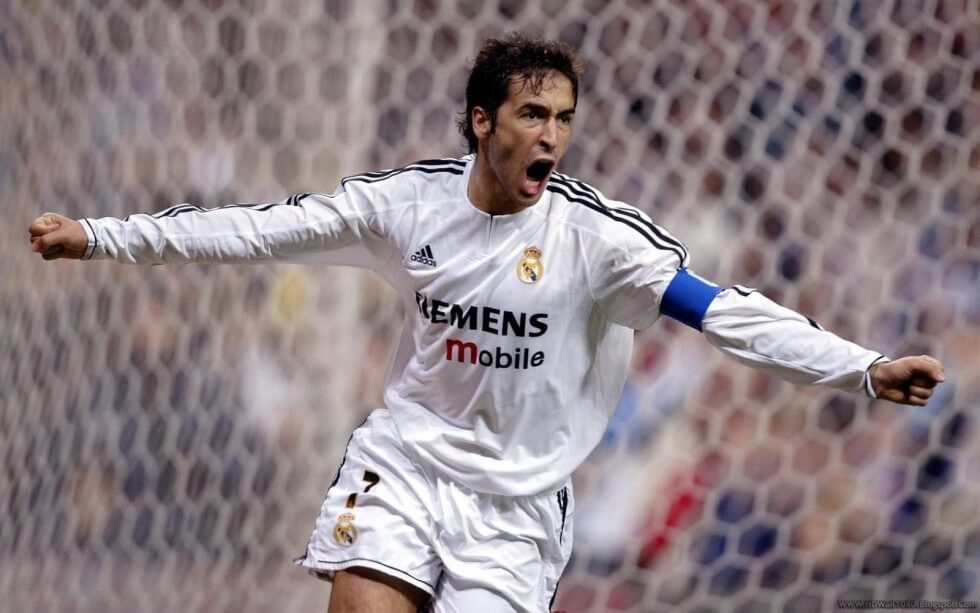 Raul Gonzalez is a Real Madrid Academy prodigy. He spent his entire career playing at Real Madrid until 2010, when he joined Schalke 04.
Throughout his career in Madrid, he has established himself as one of the most iconic players/captains of all time. One of the most iconic moments Raul ever gave Madrid was putting his fingers to his lips in the face of a raucous Camp Nou. That was 1999. It was one of the most heated and hostile Clasico matches in recent memory. He departed Madrid as the club's all-time leading scorer. Watch & Bet Football Here =>
Raúl is a three-time UEFA Champions League champion and the competition's all-time leading scorer. He left Real Madrid on July 25, 2010, after scoring 323 goals in 740 games with Los Blancos.
Despite the fact that he and Real Madrid parted ways, he remains a true Blanco for life and puts him in the first spot of our list of Real Madrid Notable captains.
"Raúl is one of the best of Europe. He is Real Madrid's spirit. He is like Matthäus for us: indispensable, and with a bad haircut".
– Franz Beckenbaeur
Iker Casillas  Fernández– Real Madrid Notable captains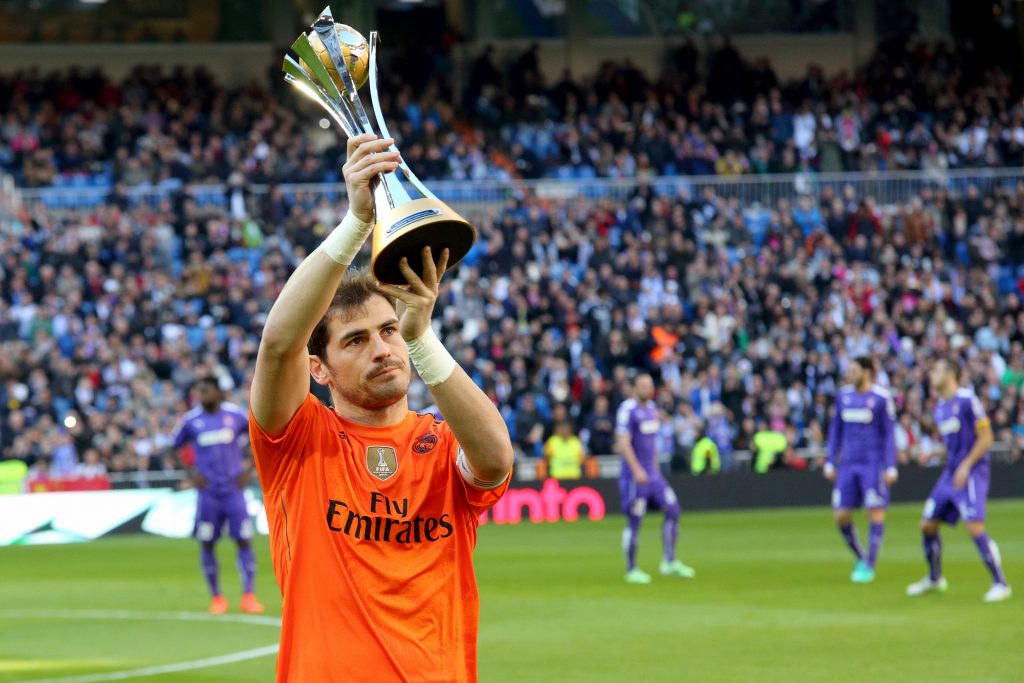 Iker Casillas is a Madrid icon and the finest goalkeeper in Real Madrid and Spanish football history. He joined the club when he was nine years old and wore the White shirt for the next 25 years. During that period, he established himself as one of the club's most legendary leaders, earning the respect, affection, admiration, and love of supporters of all colours and affiliations.
Madrid supporters will never forget the pictures of their captain lifting those trophies, or his spectacular saves. His saves have helped Real Madrid to several victories, including the La Novena final against Bayer Leverkusen.
3 European Cups, 1 World Club Cup, 2 Intercontinental Cups, 2 European Supercups, 5 Ligas, 2 Copas del Rey and 4 Spanish  Supercups with Real Madrid and 1 World Cup and 2 European Championships with the ultimate Spanish national side are an important part of his legacy, but there is much, much more.
He was included in the FIFA FIFPro World XI on 5 occasions and was also named best goalkeeper in the world 5 times by the IFFHS. In his individual trophy cabinet he also has 1 Bravo Award and 1 Zamora Trophy. His distinguished sports career has earned him the Prince of Asturias Award for Sports, the Royal Order of Sports Merit, and the Gold Medal of the Community of Madrid.
His attitude and actions in the 725 games he played in the Blanco jersey shines a light on the path for those who dream of being part of this team. He truly is a club icon and legendary captain.
Manuel Sanchís-
Real Madrid Notable captains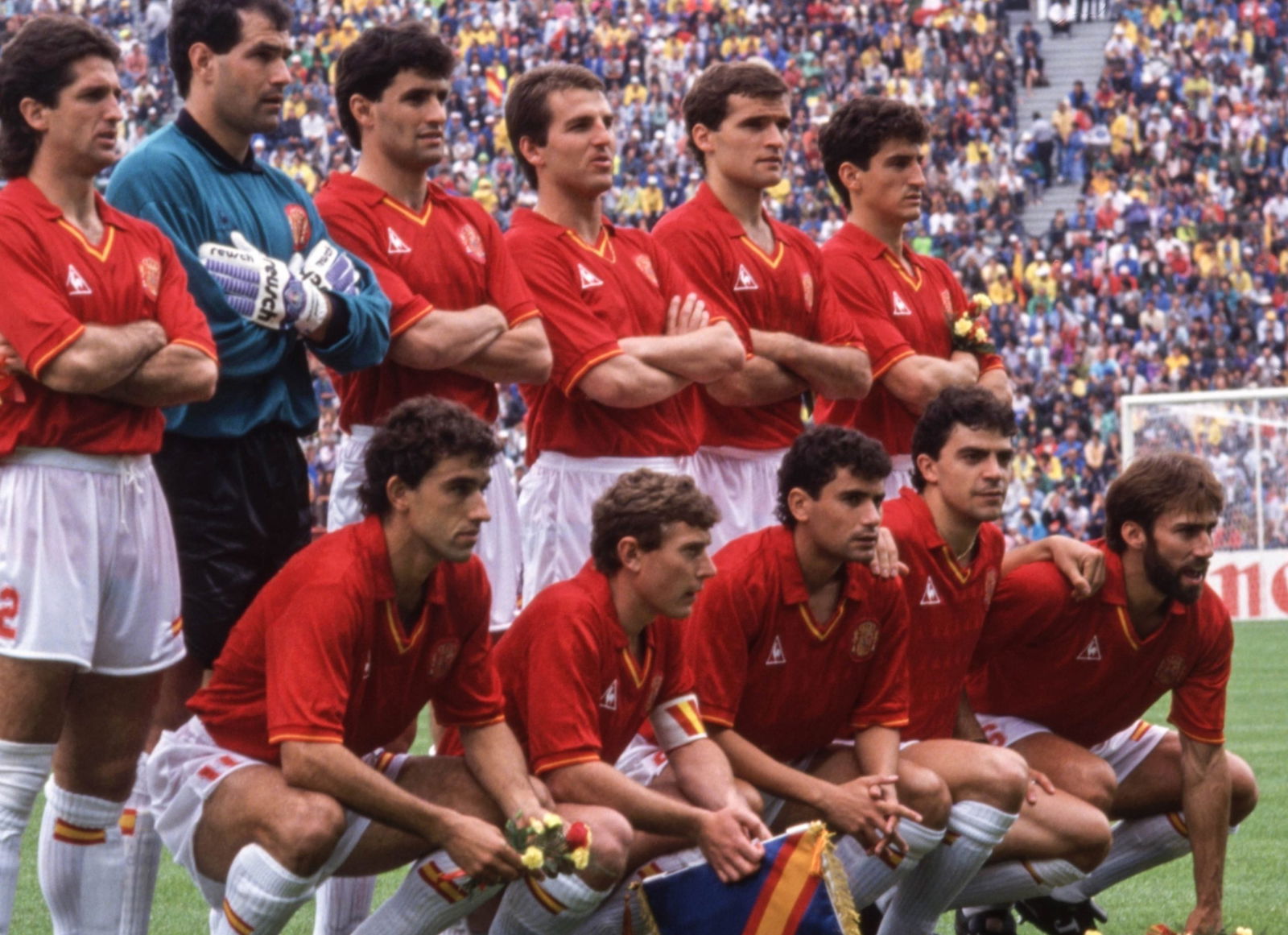 His composure, control in defense, positioning, and outstanding mobility made him stand out. He was a centre back who, because of his football skills and professionalism, set a new standard for the Whites. He was part of a generation of players that established an era in Spanish football.
He played a total of 710 games for the whites, scored 40 goals and had 48 caps to his name.
Manolo Sanchs grew up with Real Madrid in his backyard. Observing his father play in a white shirt taught him how to love the sport. He tested out for the young teams when he was 12 years old, and he soon became a member of 'La Fábrica,' as the youth teams are called.
With Di Stefano as his coach, Sanchis made his first-team debut with Martin Vazquez. The Madrid-born centre back earned his first La Liga title in 1986, the first of five in a row. Five years in which the squad astounded people all around the continent. However, that generation of players left some unfinished business, since they failed to secure the European Cup. Watch & Bet Football Here =>
In 1998, the dream became a reality. Mijatovic's goal ended the club's 32-year wait for a major European trophy. They would win again two years later. Manolo Rodriguez retired from sport after winning his second European Cup and Real Madrid's eighth. Sanch retired in the best manner possible: by becoming a part of Real Madrid's history.
Some of his key achievements include: 2 European Cup, 1Intercontinental Cup, 2 UEFA Cup, 8 La Liga, 2 Copa del Rey, 5 Spanish Super Cup, 1 League Cup
He truly is a club icon and certainly a notable Real Madrid captain.
Current Club Captain: Marcelo
After 12 years at Real Madrid, Marcelo has already become a club legend and is now Los Blancos' longest serving non-Spaniard player in their entire history.
Now, the 33-year-old is the player with the longest seasons as a foreign import at the Estadio Santiago Bernabeu, surpassing both Carlos and Argentine star Alfredo Di Stefano's 11 years. His next goal is to exceed his predecessor's appearances at Real Madrid, with Carlos having 527 to Marcelo's 408.
SEE ALSO: