Real Madrid Players Wages 2022
Real Madrid players and their wages? Here we have compiled a list with the Real Madrid Football Club players wages. How do the contracts and wage structure of Real Madrid players look like? Watch & Bet Football Here =>
What are the Real Madrid Players Wages in 2022? Here we look at the Real Madrid Players Wages and their market worths. 
Real Madrid Players And Their Wages In 2022
Real Madrid are the richest club in the world according to Forbes. Real Madrid has been on top of the money pile for a couple of years now after overtaking English club Manchester United. The Spanish giants won their 12th European title in 2017 after beating Juventus in the final of the Champions League and went onto making it three in a row with a win over Liverpool in the Champions League final in 2018. Los Blancos are the most successful club not only in Spain but in the world.
Highest-Paid Real Madrid Player Salary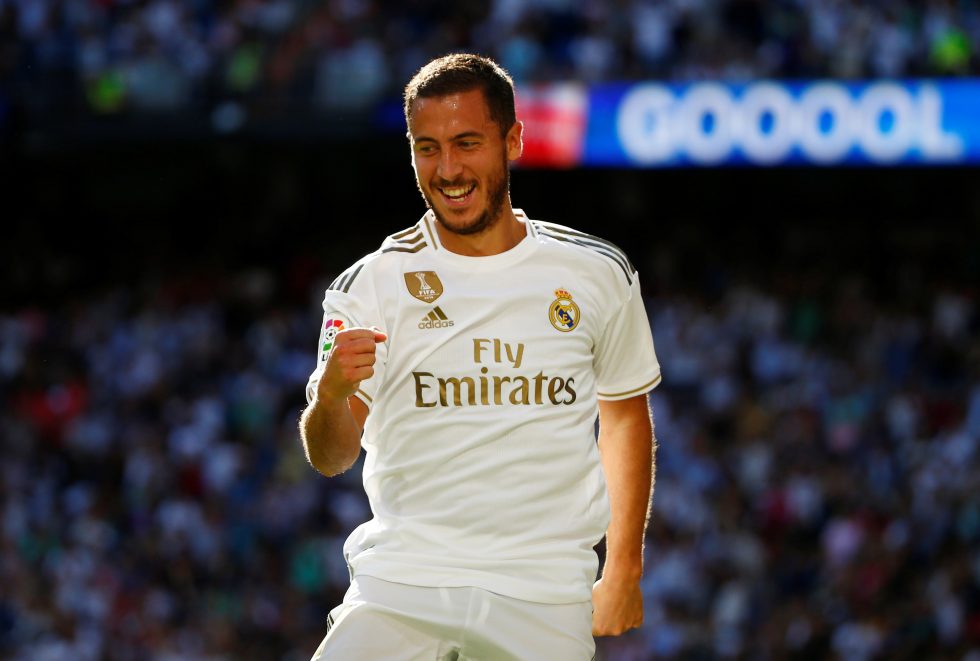 Real Madrid highest-paid player per week? After Cristiano Ronaldo's departure, Welshman Gareth Bale was Real Madrid's highest-earning footballer with a weekly wage of £600,000. Bale still is one of the highest-paid footballers in the world just not at Real Madrid.
After the forward was loaned out to his former club, Tottenham Hotspur, Eden Hazard shortly became the club's highest-paid member at over £500,000 per week.
Real Madrid New Signings
Here is a full list of new arrivals at Real Madrid for the 2021 season:
In
| | | | |
| --- | --- | --- | --- |
| Players | Age | Club | Transfer sum |
| Eduardo Camavinga |           18 | Stade Rennais | £27.90m |
| David Alaba | 29 | FC Bayern | free transfer |
Out
| | | | |
| --- | --- | --- | --- |
| Players | Age | Club | Transfer sum |
| Raphaël Varane | 28 | Man Utd | £36.00m |
| Martin Ødegaard |          22 | Arsenal | £31.50m |
| Brahim Díaz | 22 | AC Milan | Loan fee: £2.70m |
| Sergio Ramos | 35 | Paris SG | free transfer |

Real Madrid Players Wages Details 2022
Real Madrid are known to pay over the top for exciting young and established stars, but looking at the current Real Madrid wage book it tells a different story. Watch & Bet Football Here =>
| | | | | | |
| --- | --- | --- | --- | --- | --- |
| Player Name | Weekly Wage | Yearly Salary | Age | Position | Nationality |
| Gareth Bale | £600,000 | £32,564,000 | 32 | RW | Wales |
| Eden Hazard | £416,000 | £22,664,000 | 30 | RW | Belgium |
| David Alaba | £375,000 | £14,076,000 | 29 | CB | Austria |
| Luka Modric | £388,000 | £16,176,000 | 35 | CM | Croatia |
| Marcelo | £331,000 | £15,212,000 | 33 | LB | Brazil |
| Toni Kroos | £211,000 | £11,212,000 | 31 | CM | Germany |
| Karim Benzema | £170,000 | £9,248,000 | 33 | ST | France |
| Thibaut Courtois | £160,000 | £8,180,000 | 29 | GK | Belgium |
| Isco | £210,000 | £10,920,000 | 29 | AM | Spain |
| Casemiro | £202,000 | £10,504,000 | 29 | DM | Brazil |
| Luka Jovic | £166,000 | £8,632,000 | 23 | ST | Serbia |
| Lucas Vázquez | £148,000 | £7,696,000 | 30 | RM | Spain |
| Mariano | £142,000 | £7,384,000 | 28 | ST | Dominican Republic |
| Nacho | £142,000 | £7,384,000 | 31 | CB | Spain |
| Marco Asensio | £138,000 | £7,176,000 | 25 | AM | Spain |
| Dani Carvajal | £137,000 | £7,124,000 | 29 | RB | Spain |
| Eduardo Camavinga | £131,000 | £6,124,000 | 18 | DM | France |
| Rodrygo | £69,000 | £3,588,000 | 20 | LW | Brazil |
| Vinícius Júnior | £56,000 | £2,912,000 | 21 | LW | Brazil |
| Federico Valverde | £53,000 | £2,756,000 | 23 | CM | Uruguay |
| Éder Militão | £51,000 | £2,652,000 | 23 | CB | Brazil |
| Ferland Mendy | £40,000 | £2,080,000 | 26 | LB | France |

Real Madrid Players Wages & Yearly Salaries Details
Let's have a look on Real Madrid yearly salaries 2021/22 details and Market Worth details below. Watch & Bet Football Here =>
Here are the Real Madrid Players yearly salary details and Market Values 2022:
| | | |
| --- | --- | --- |
| Players | Weekly Wage (£) | Yearl Salary (£) |
| Gareth Bale | £600,000 | £32,564,000 |
| Eden Hazard | £416,000 | £22,664,000 |
| David Alaba | £375,000 | £14,076,000 |
| Luka Modric | £388,000 | £16,176,000 |
| Marcelo | £331,000 | £15,212,000 |
| Toni Kroos | £211,000 | £11,212,000 |
| Karim Benzema | £170,000 | £9,248,000 |
| Thibaut Courtois | £160,000 | £8,180,000 |
| Isco | £210,000 | £10,920,000 |
| Casemiro | £202,000 | £10,504,000 |
| Luka Jovic | £166,000 | £8,632,000 |
| Lucas Vázquez | £148,000 | £7,696,000 |
| Mariano | £142,000 | £7,384,000 |
| Nacho | £142,000 | £7,384,000 |
| Marco Asensio | £138,000 | £7,176,000 |
| Dani Carvajal | £137,000 | £7,124,000 |
| Eduardo Camavinga | £131,000 | £6,124,000 |
| Rodrygo | £69,000 | £3,588,000 |
| Vinícius Júnior | £56,000 | £2,912,000 |
| Federico Valverde | £53,000 | £2,756,000 |
| Éder Militão | £51,000 | £2,652,000 |
| Ferland Mendy | £40,000 | £2,080,000 |
See Also: