Real Madrid players with most red cards!
Who are the most red-carded Real Madrid players?
Real Madrid players with most red cards? Who are the Real Madrid players with most red cards of all time? Which Real Madrid players have been red carded the most? Real Madrid player with most red cards? Here we will look at the Real Madrid players with most red cards in the club's history! So which Real Madrid players with most red cards are there? Well we are going to find out. Watch & Bet Here =>

Some of the most aggressive Real Madrid legends have also acquired a lot of red cards. So this list should show us who the most physical Real Madrid players were based on stats.
Also check out our most aggressive Real Madrid players ever list.
How many red cards have Real Madrid players had ever? Real Madrid are having yet another disappointing season but the team look far better disciplined in terms of cards than they ever did.
Real Madrid players with most red cards!
Before we list out the top 5 players who earned the most red cards, take a look at this table of all time Real Madrid players who earned red cards in order – from the most to the least. Watch & Bet Here =>
Rank 
Player/Current Club
Yellow Card
Second Yellow Card
Red Card
1
Sergio Ramos
201
18
8
Paris Saint-Germain
2
Fernando Hierro
157
7
6
Retired
3
Hugo Sánchez
36
1
6
Retired
4
Amancio
8
0
5
Retired
5
Guti
113
6
4
Retired
6
Míchel
74
0
4
Retired
7
Cristiano Ronaldo
52
2
4
Manchester United
8
Vicente del Bosque
19
0
4
Retired
9
Ángel
25
0
4
Retired
10
Manolo Sanchís
97
5
3
Retired
11
Marcelo
84
2
3
Real Madrid
12
Juanito
42
2
3
—
13
Iván Helguera
83
1
3
Retired
14
Marquitos
0
0
3
—
15
David Beckham
44
2
3
Retired
16
José Luis Peinado
3
0
3
Retired
17
Pahiño
0
0
3
—
18
Francisco Pineda
13
1
3
Retired
19
Iker Casillas
22
1
2
Retired
20
Roberto Carlos
92
4
2
Retired
So now, from this list, let's analyse and look at the top 3 players with most red cards – ever!
In this part, we are adding second yellow cards as well. It means, the total number of red cards will be included with a straight red and second yellow.
3. Guti – Real Madrid players with most red cards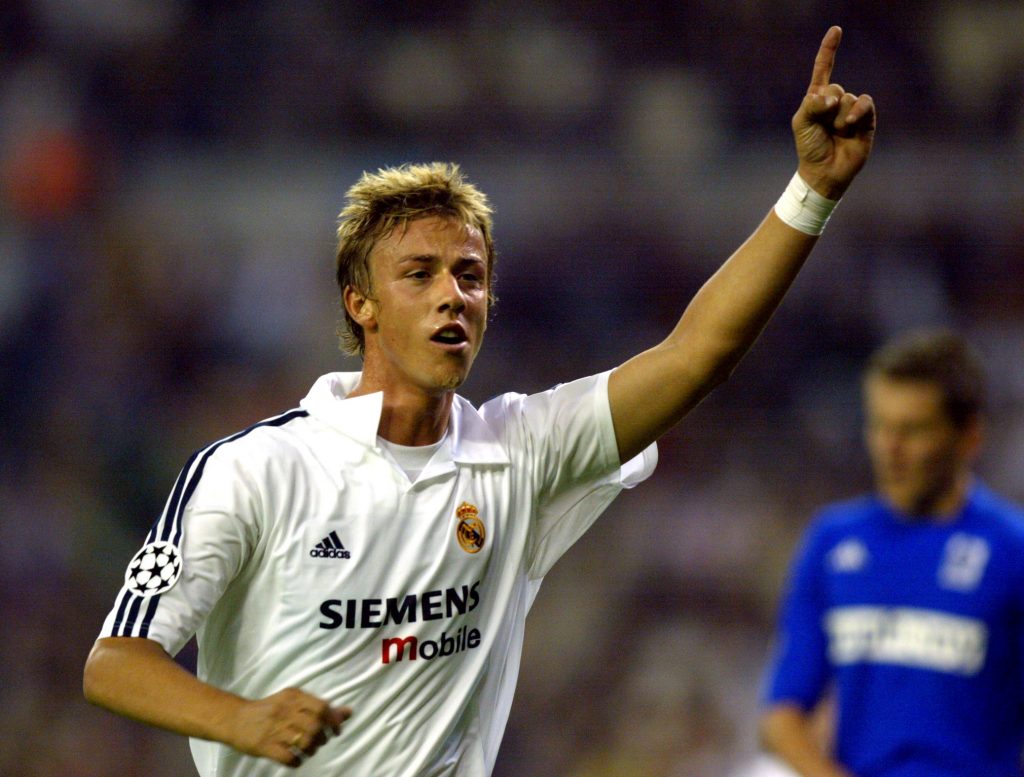 Look who we have here! Guti has 10 red cards in total – 6 double yellow cards and 4 direct red cards. Guti has some rather interesting stories when it comes to being handed cards. He is the third player in Real Madrid history to have received the most cards.
The Spaniard also served as vice-captain and helped Real Madrid to win 15 trophies, including three Champions League titles and five La Liga championships.
Guti was a versatile player and was usually deployed as an attacking midfielder behind the forwards. He made 542 appearances for the Whites, netting 77 times and providing 90 assists. Guti is one of three players who bagged more than 100 yellow cards for Real Madrid.
2. Fernando Hierro – Real Madrid players with most red cards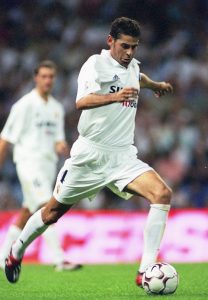 Hmm, well guess Fernando Hierro was pretty feisty that way. He got six straight red cards, and 7 double yellow – which ultimately meant red, totalling his count up to 13 red cards. That makes him the player tying with the second-most number of red cards.
However, if we talk about the straight red card only, then he has the joint-second most number of the straight red cards along with Hugo Sanchez.
The Spaniard has five La LIga titles, one Copa Del Rey, 3 Champions League titles, 2 Intercontinental Cup, one Super Cup, and 3 Supercopa de España.
Fernando Hierro appeared for the Los Blancos in 601 matches across all competition. He also bagged 156 yellow cards which ultimately makes him the second most carded player in the history of Real Madrid.
1. Sergio Ramos – Real Madrid players with most red cards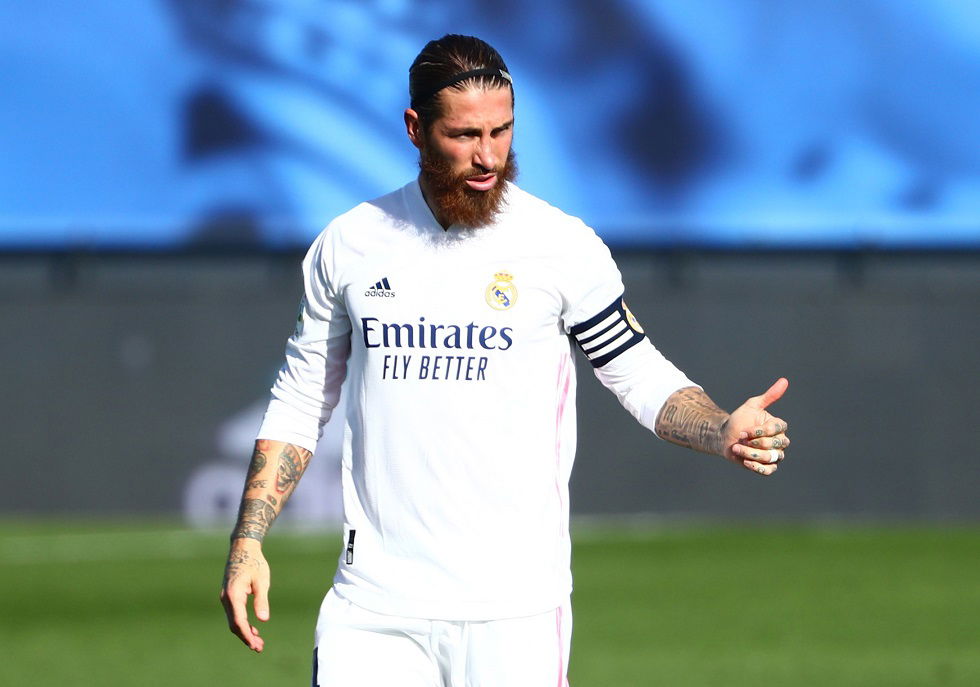 Do you know who takes the position in our list of Real Madrid players with the most red cards? Yes, it's Sergio Ramos who was the naughties player for Los Blancos. He set a record in picking cards on the field and no one would achieve that number in future.
Ramos recently left Real Madrid after playing for 16 years and fans can't ignore him for his great contribution to achieving club milestones. Ramos has bagged 26 red cards, including 18 second-yellow cards and 8 straight red cards. He is the most carded Real Madrid player and most carded La Liga player in history. He has 173 yellow cards in La Liga which is a record.
Apart from these unwanted numbers, the defender has won 22 trophies in his career with Real Madrid. Sergio Ramos was the scorer in both the 2014 and 2016 Champions League finals. Watch & Bet Here =>

See More: