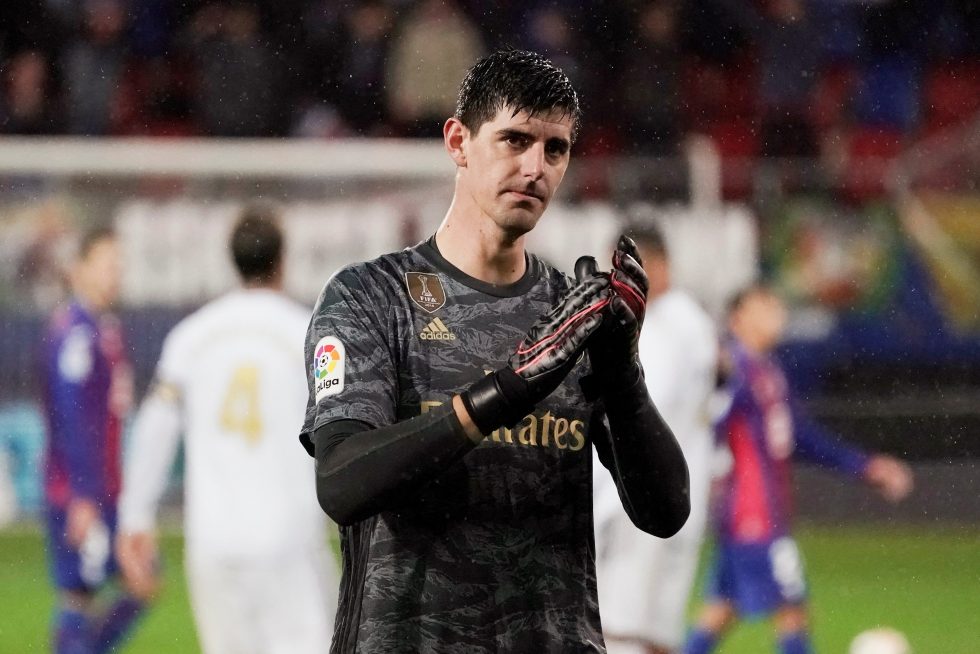 Real Madrid Goalkeepers 2023
Real Madrid goalkeepers 2023? List of Real Madrid goalkeepers past and present? Here is our list of the current Real Madrid goalkeepers 2023. Watch & Bet Here =>

Real Madrid Current Squad Goalkeepers
What is Real Madrid's goalkeepers name? Real Madrid Goalkeepers name? Real Madrid have three goalkeepers in their squad.
The Galacticos capped off the 2021/22 season with a La Liga title after going a season without one. Carlo Ancelotti guided a very shaky Real team to the top of the La Liga but collapsed in other domestic competitions.
Every Real Madrid fan is awaiting to see some changes in the new season but many of them might not know their fixtures. Let's take a closer look at their backline and see if measures up to their standards. Starting off with the goalkeepers, we will find out who is the team's last line of defence.
Real Madrid Goalkeepers List 2022/23
So, here we take a look at the Real Madrid goalkeepers in 2023.
1. Thibaut Courtois
View this post on Instagram
Shirt Number: 1
Position: Goalkeeper
Born: 11/05/1992
Age: 29
Nationality: Belgium
Height: 2.00 m
Transfer Fee: £35m (From Chelsea)
Joined: Jul 1, 2017
Contract Expiry: 30/06/2024
Real Madrid signed Courtois from Chelsea in 2017. He did not cost a substantial amount since he only had one year left on his contract. The Belgian was already regarded as one of the world's best in his position.
After a slow start to life in Madrid, Courtois is now their starting goalkeeper and rightfully so. The former Blues player helped Real to a league title last season, making some exceptional saves to keep that backline intact. He is a huge part of the team's rebuilding phase right now and is expected to man the goalline for years to come.
2. Andriy Lunin
View this post on Instagram
Shirt Number: 13
Position: Goalkeeper
Born: 11/02/1999
Age: 23
Nationality: Ukraine
Height: 1.91 m
Transfer Fee: €8.5m (From Zorya Lugansk)
Joined: Jul 1, 2018
Contract Expiry: 30/06/2024
Andriy Lunin was picked out of Ukraine's top league, out of a team called Zorya Lugansk. He was signed for a little under €10 million after being scouted out at an early age. Lunin expressed a strong sense of maturity as a teenager and earned the switch to Madrid in 2018.
He has spent enough time on loan to gain some experience in Spain's top flight. He spent the past season with Real Valladolid, helping them earn promotion from the Segunda Division last term. Now, Zinedine Zidane is willing to give him a shot at the number two spot.
3. Luis Lopez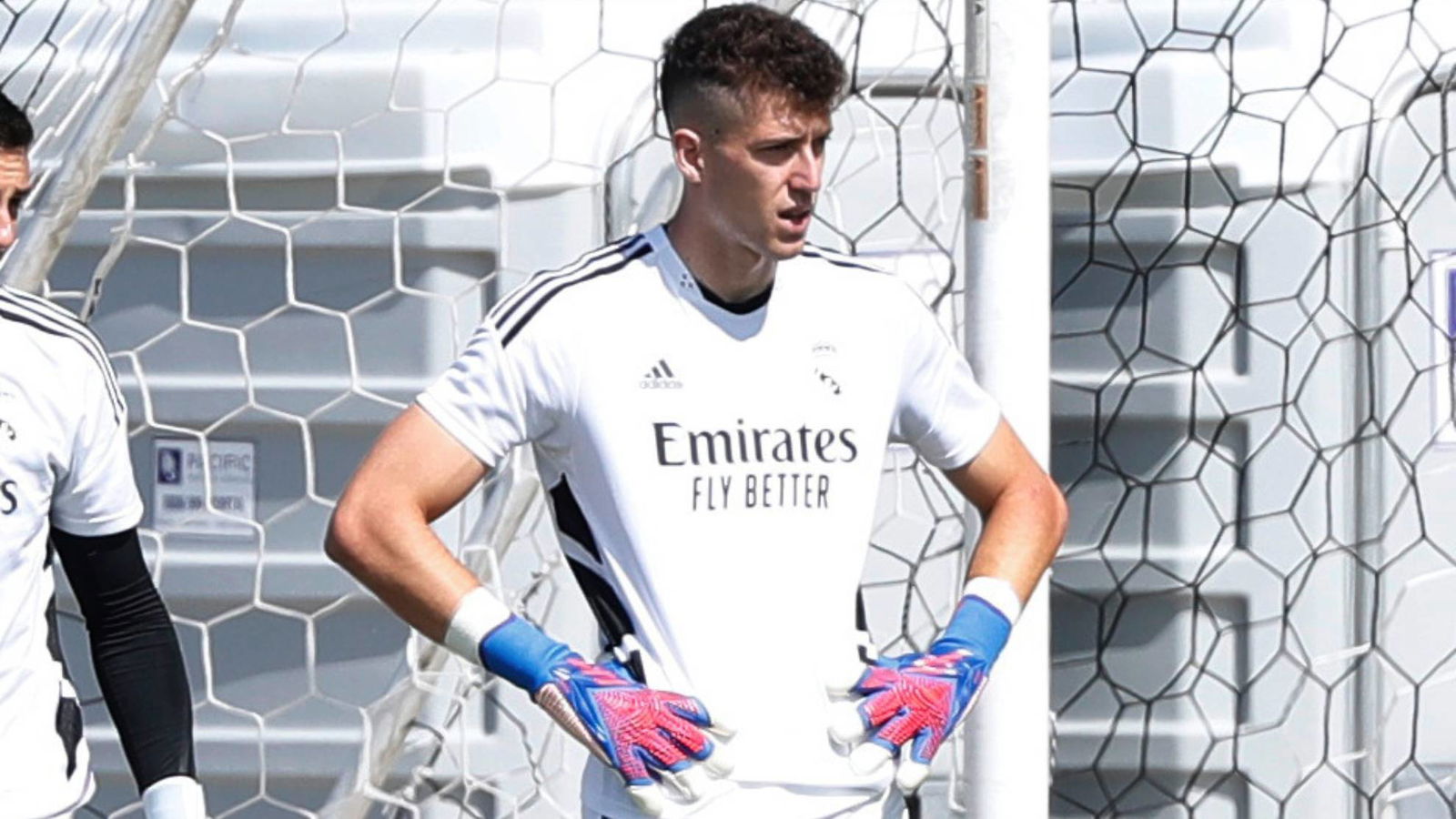 Shirt Number: 26
Position: Goalkeeper
Born: 08 May 2001
Age: 21
Nationality: Spain
Height: 1.93 m
Transfer Fee: NA (Youth Academy Player)
Joined: Aug 27, 2020
Contract Expiry: 30/06/2023
Currently playing for R. Madrid Castilla is Luis Lopez (ESP). Aged 21 as of 2001/05/08, Luis López is 193 cm tall. Left is his favoured foot. His number on the team is 26.
The transfer value of Luis López right now ranges from €0.2M to €0.3M.
Currently, Luis Lopez is pursuing his career with Real Madrid II and he is also a backup goalkeeper for Real Madrid. He joined the club in 2020 and he has gained some experience since then. He has been key in supporting his Real Madrid teammates in achieving the success they have at this moment.
He hasn't been featured in any match in this campaign but will hope to get the exposure he seeks soon enough at Real Madrid since his performance has improved with Real Madrid's B team, Real Madrid Castilla.
Real Madrid Goalkeepers Past And Present
Real Madrid ex goalkeepers? Former Real Madrid goalkeepers? Wich where Real Madrid goalkeeper last season? So here we take a look at the Real Madrid goalkeepers 2023. Watch & Bet Here =>
Here is the goalkeeper lineup of Real Madrid for the past 10 years –
Player / Age at the time
Apps
Shutouts

22/23 Primera División

Thibaut Courtois
22
7
30 years

21/22 Primera División

Thibaut Courtois
34
3
29 years

19/20 Primera División

Thibaut Courtois
34
18
27 years
Alphonse Areola
4
1
26 years

18/19 Primera División

Thibaut Courtois
27
8
26 years
Keylor Navas
10
4
31 years
Luca Zidane
1
0
20 years

17/18 Primera División

Keylor Navas
27
7
30 years
Kiko Casilla
10
3
31 years
Luca Zidane
1
0
19 years

16/17 Primera División

Keylor Navas
27
5
29 years
Kiko Casilla
11
5
30 years

15/16 Primera División

Keylor Navas
34
13
28 years
Kiko Casilla
4
1
29 years

14/15 Primera División

Iker Casillas
32
12
33 years
Keylor Navas
6
3
27 years

13/14 Primera División

Diego López
36
16
32 years
Iker Casillas
2
0
32 years

12/13 Primera División

Iker Casillas
19
8
31 years
Diego López
16
2
31 years
Antonio Adán
3
1
25 years
Jesús Fernández
1
0
24 years

11/12 Primera División

Iker Casillas
37
14
30 years
Antonio Adán
1
0
24 years

10/11 Primera División

Iker Casillas
35
14
29 years
Antonio Adán
3
3
23 years
Jerzy Dudek
1
0
37 years
Tomás Mejías
1
1
21 years
Jesús Fernández
1
1
22 years
READ MORE: