Highest Paid Real Madrid Players 2023
Top five highest paid Real Madrid players 2023/24? Want to find out who the five highest-paid players at Real Madrid are? Which Real Madrid players are the highest-paid players at Real Madrid? Watch & Bet here =>
Real Madrid is where all the star players reside in world football. Almost every player dreams of putting on the glorious white colours at least once in their career. Playing for the Galacticos means you will probably make more than any of your professional peers.
Players Toni Kroos, David Alaba and Luka Modric and are all on high wages but who are the top five highest-paid Real Madrid players? Well, we have the answer.
In winter of 2021/22, Real Madrid did not make any new signings but instead, let go of most of their deadweight. Here are the new arrivals –
Top 5 Best Paid Real Madrid Players Of 2023/24
Real's 2023/24 season will kick off with Laliga opener against Athletic Club as they couldn't win the Champions League last season. They will also look to win La Liga this season.
The wages of Real Madrid players are not fully accurate but we have gathered a rough estimate on who makes the most. Here are the top 5 highest-paid Real Madrid players right now –
5. Jude Bellingham: £342,799- Highest Paid Real Madrid Players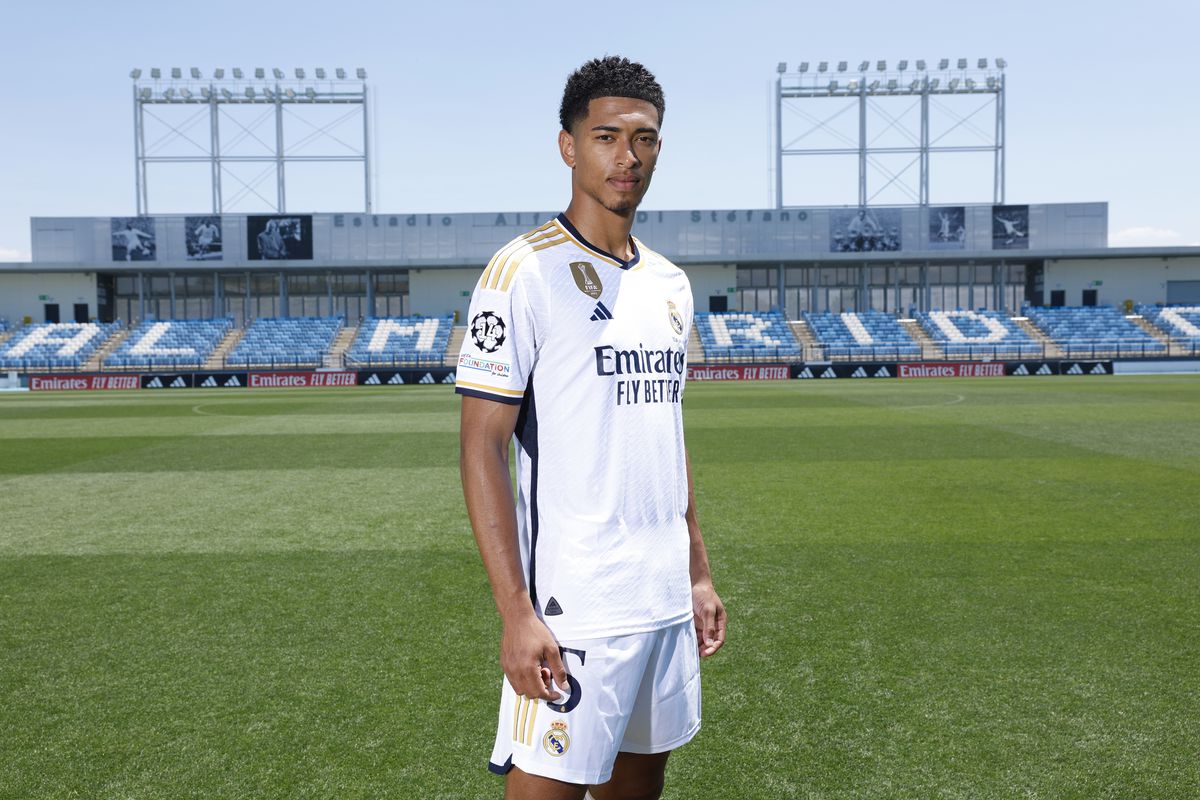 Bellingham has agreed to a six-year contract worth €20 million, or around £342,799 per week, each season. He is currently the ninth best paid player in La Liga since five of the players at his new team are making more money. In doing so, he surpasses Aurelien Tchouameni, a fellow young midfielder with whom he sparred fiercely at the 2022 World Cup and who he might eventually play with for the next ten years.
4. Vinicius Jr.: £342,799- Highest Paid Real Madrid Players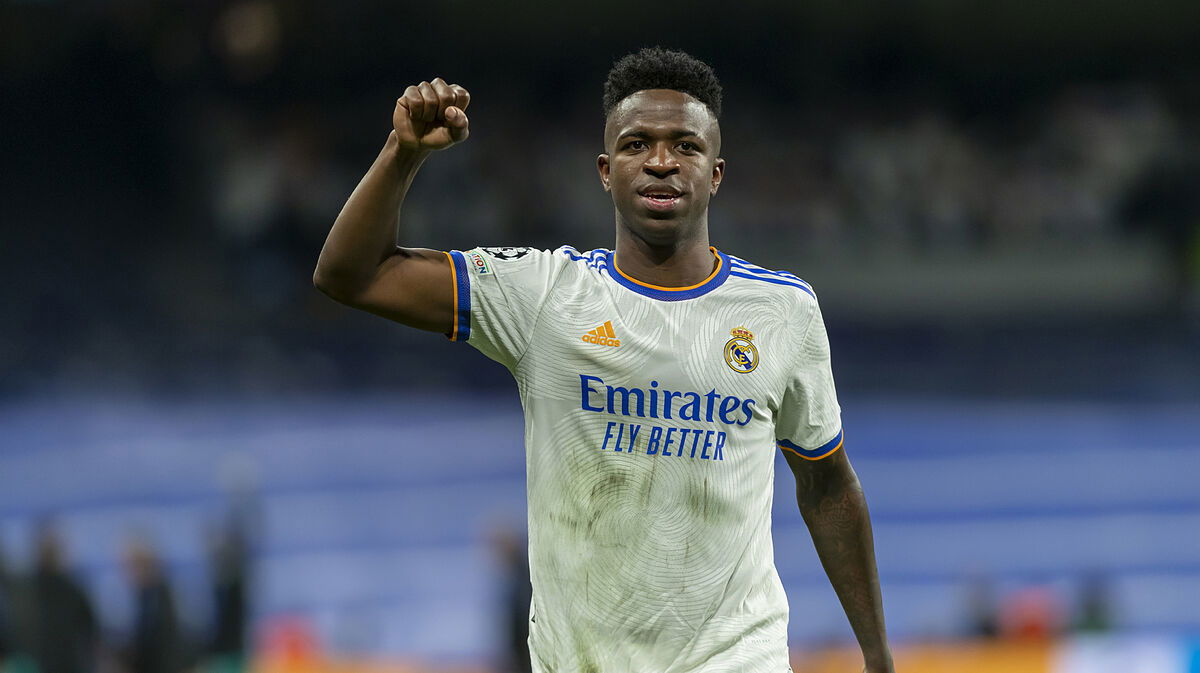 Vincius Jnior, regarded as the most decisive player in modern football, ranks in the top 10 players paid by Real Madrid. The Brazilian winger earns the club's fourth-highest salary. Given his talent and work at the club, his salary of £342,799 seems unexpected.
However, it is anticipated that his weekly and yearly earnings at the club will greatly improve following contract renewal. One of the team's top goal scorers in the 2021/22 season, Vinicius Junior captured his first Champions League championship.
3. Luka Modric: £360,079 – Highest Paid Real Madrid Players
View this post on Instagram
Luka Modric is one of the best midfielders of the sport with a Balon d'Or to his name. He has been exceptional for Real Madrid over the past decade and fully deserves to be celebrated as one of the club's most important players.
Modric played into the final year of his contract with Los Blancos, making it his ninth season with them. On 8 June 2022, he renewed his contract until 2023. He is still a key part of the midfield, setting up the team's attack and chiming with important goals every now and then.
2. David Alaba: £370,282- Highest Paid Real Madrid Players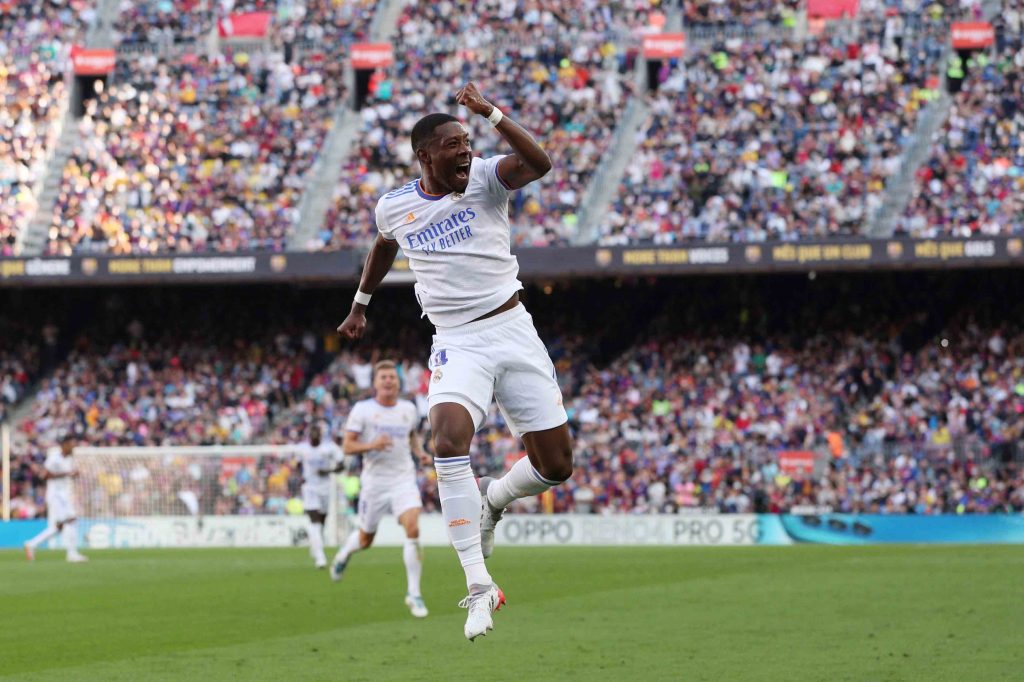 David Alaba moved to Real Madrid in the summer of 2021 on a five-year contract. He replaced the number 4 jersey of Sergio Ramos. He scored his first goal against Barcelona in his first El Clásico. He is the second Austrian player to score in El Clasico history after Hans Krankl. Watch & Bet here =>
1. Toni Kroos: £401,221- Highest Paid Real Madrid Players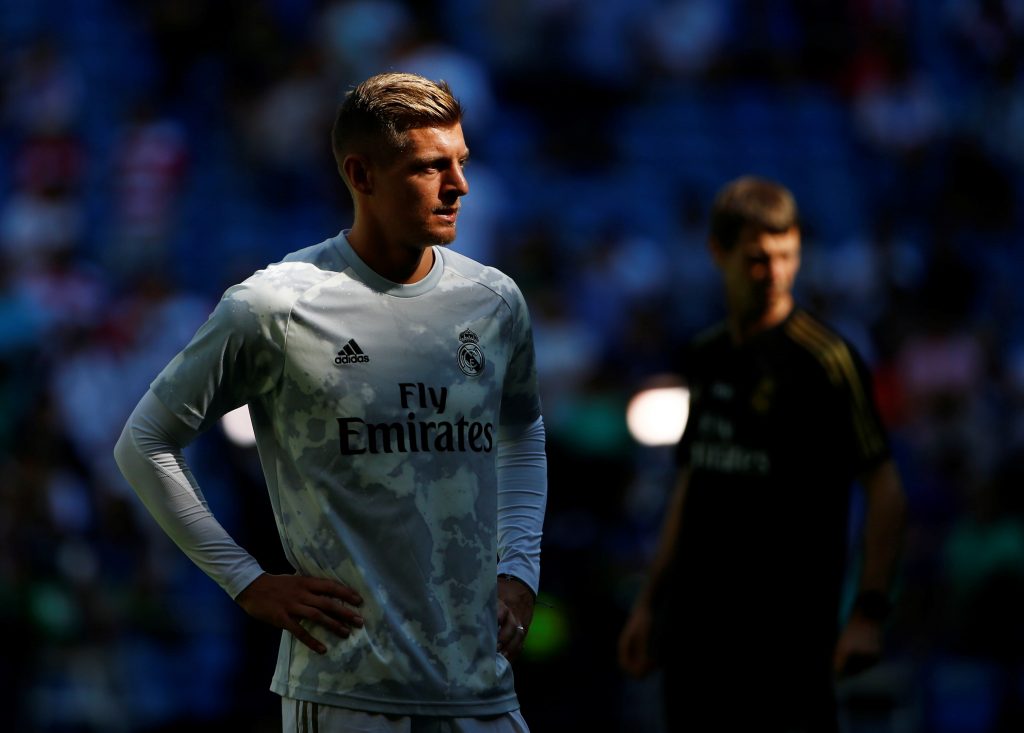 Kroos had a deal in place to join Manchester United after agreeing on terms with David Moyes. Around the time of the 2014 World Cup, he received a call from Carlo Ancelotti.
In the summer of 2014, Real Madrid signed Kroos for an undisclosed fee. Kroos became the ninth German player to join Real Madrid. He played in his debut match against Sevilla in the 2014 UEFA Super Cup and won his first trophy at Real Madrid. Next 4 years, Kroos played an important role to dominate Europe. Last season, he won his 5th title as Madrid won Champions League 2021/22.
Real Madrid Players Salaries
Here are Real Madrid Players Salaries Per Week:
| | | | | |
| --- | --- | --- | --- | --- |
| Player Name | Weekly Wage | Yearly Salary | Age | Position |
| Toni Kroos | £401,221 | £20,863,495 | 33 | CM |
| David Alaba | £370,282 | £19,254,661 | 31 | CB |
| Luka Modric | £360,079 | £18,724,088 | 37 | CM |
| Vinicius Junior | £342,799 | £17,825,537 | 23 | LW |
| Jude Bellingham | £342,799 | £17,825,537 | 20 | CM |
| Thibaut Courtois | £246,855 | £12,836,440 | 31 | GK |
| Antonio Rudiger | £239,943 | £12,477,020 | 30 | CB |
| Aurelien Tchouameni | £205,712 | £10,697,034 | 23 | DM |
| Ferland Mendy | £171,482 | £8,917,047 | 28 | LB |
| Dani Ceballos | £171,482 | £8,917,047 | 26 | CM |
| Dani Carvajal | £171,482 | £8,917,047 | 31 | RB |
| Lucas Vázquez | £154,366 | £8,027,054 | 32 | RB |
| Nacho | £140,543 | £7,308,213 | 33 | CB |
| Eduardo Camavinga | £137,087 | £7,128,503 | 20 | CM |
| Rodrygo | £137,087 | £7,128,503 | 22 | RW |
| Federico Valverde | £133,795 | £6,957,351 | 24 | CM |
| Odriozola | £119,971 | £6,238,510 | 27 | RB |
| Éder Militão | £119,971 | £6,238,510 | 25 | CB |
| Brahim Diaz | £119,971 | £6,238,510 | 23 | AM |
| Fran Garcia | £85,741 | £4,458,524 | 23 | LB |
| Arda Guler | £68,626 | £3,568,530 | 18 | AM |
| Andriy Lunin | £46,244 | £2,404,693 | 24 | GK |
| Joselu | £41,142 | £2,139,407 | 33 | ST |
| Jesus Vallejo | £29,623 | £1,540,373 | 26 | CB |
| Reinier | £9,874 | £513,458 | 21 | AM |
| Antonio Blanco | £5,925 | £308,075 | 22 | DM |

READ MORE: