Highest Paid Real Madrid Players 2022
Top five highest paid Real Madrid players 2021/22? Want to find out who the five highest-paid players at Real Madrid are? Which Real Madrid players are the highest-paid players at Real Madrid? Watch & Bet here =>
Real Madrid is where all the star players reside in world football. Almost every player dreams of putting on the glorious white colours at least once in their career. Playing for the Galacticos means you will probably make more than any of your professional peers.
Players Gareth Bale, David Alaba and Eden Hazard and are all on high wages but who are the top five highest-paid Real Madrid players? Well, we have the answer.
In winter of 2021/22, Real Madrid did not make any new signings but instead, let go of most of their deadweight. Here are the new arrivals –
Top 5 Best Paid Real Madrid Players Of 2021/22
Real's 2021/22 season starts off on the back of a La Liga defeat which they lose to Atletico Madrid. Carlo Ancelotti will be hoping to build on that success with the star power he has at his disposal. Madrid are the front runners to win the title this season.
The wages of Real Madrid players are not fully accurate but we have gathered a rough estimate on who makes the most. Here are the top 5 highest-paid Real Madrid players right now –
5. Marcelo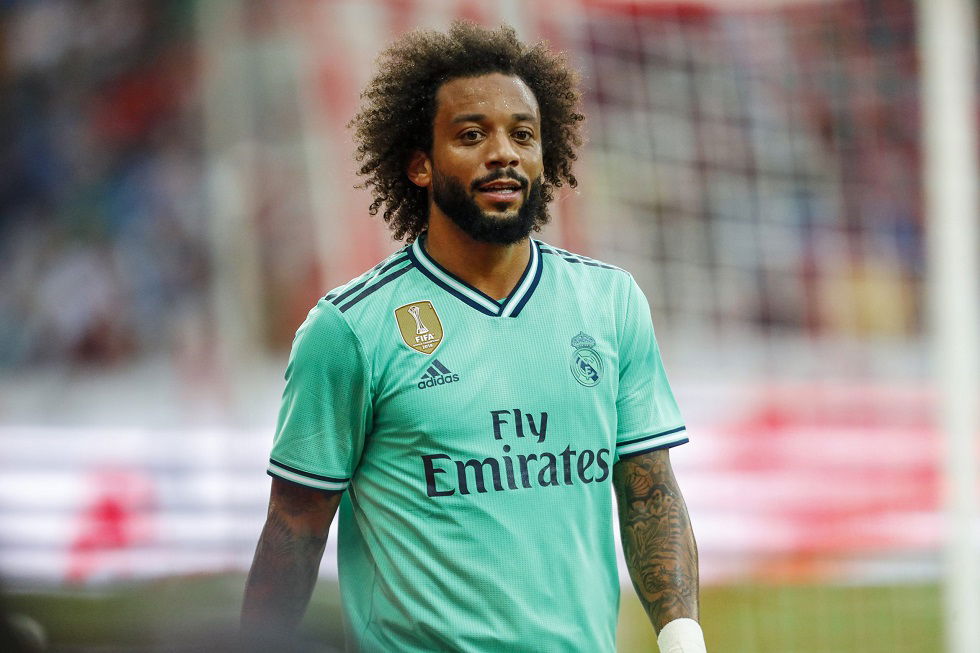 Marcelo is a legendary figure for Real Madrid. The club signed him in 2007 and he is still playing for Los Blancos.
In the summer of 2021, he became the captain of Real Madrid from the start of the 2021–22 season. He has made 500 plus appearances for Real Madrid. He won five La Liga titles and Supercopa de Espana. He also won the trophy of the Champions League and Club World Cup four times.
4. Luka Modric
View this post on Instagram
Luka Modric is one of the best midfielders of the sport with a Balon d'Or to his name. He has been exceptional for Real Madrid over the past decade and fully deserves to be celebrated as one of the club's most important players.
Modric is playing into the final year of his contract with Los Blancos, making it his ninth season with them. He is still a key part of the midfield, setting up the team's attack and chiming with important goals every now and then.
3. David Alaba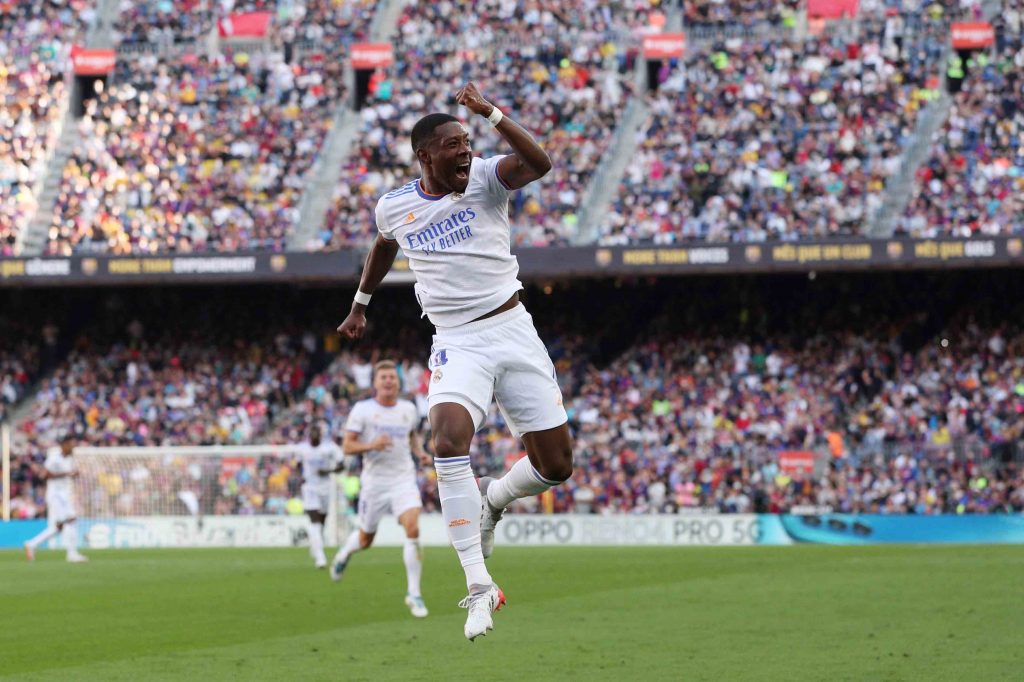 David Alaba moved to Real Madrid in the summer of 2021 on a five-year contract. He replaced the number 4 jersey of Sergio Ramos. He scored his first goal against Barcelona in his first El Clásico. He is the second Austrian player to score in El Clasico history after Hans Krankl.
2. Eden Hazard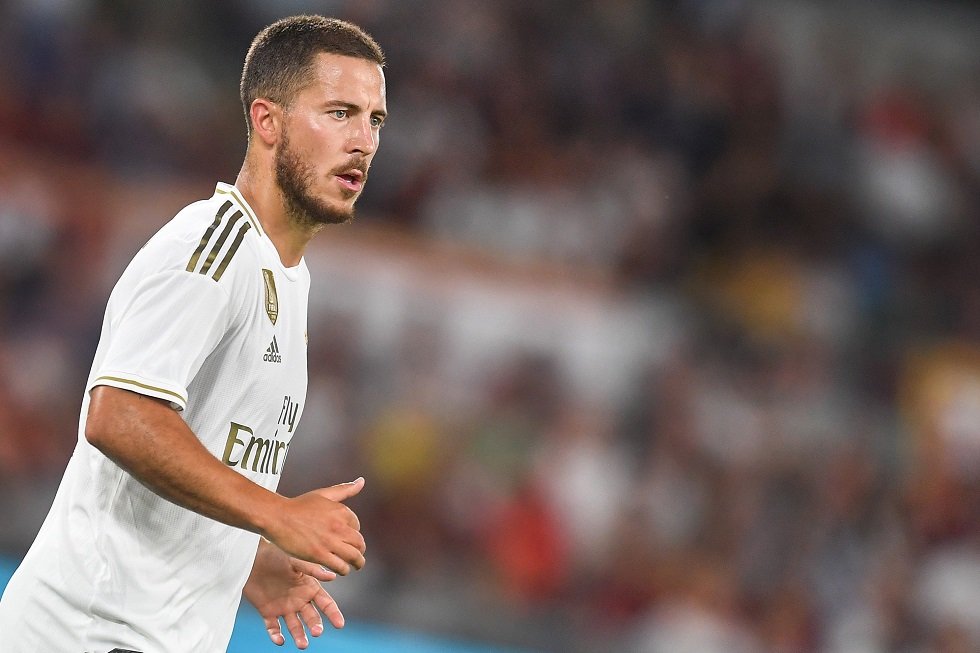 Eden Hazard is the highest-paid Real Madrid players, earning over £416,000-per-week. The Belgian was signed for around £120 million in the summer of 2018 from Chelsea. He only had a year left on his contract but his talent warranted such a high price tag.
Hazard established himself as a world-class talent in the Premier League and Madrid viewed him as the talismanic replacement for Cristiano Ronaldo. Hazard even took on the number seven jersey and started playing on the left flank like the Portuguese. So far, he has been unfortunate with injuries and has not been able to make a full impact on his arrival.
1. Gareth Bale
View this post on Instagram
Gareth Bale would have topped this list with £600,000-per-week in wages but Real are only paying half of that this season. A deal was struck with Tottenham Hotspur where the North London side would acquire Bale on loan and pay the other half of his mammoth-sized salary.
There was major tension between him and the club over the past few seasons. Zinedine Zidane never favoured him and mostly utilised him as a "super-sub". Bale was desperate to leave Real in 2019 itself but a move to China was blocked in the final minutes. Now, he has reunited with Jose Mourinho back at his old club. Watch & Bet here =>
Real Madrid Players Salaries
Here are Real Madrid Players Salaries Per Week:
| | | | |
| --- | --- | --- | --- |
| Player Name | Weekly Wage | Yearly Salary | Age |
| Gareth Bale | £600,000 | £32,564,000 | 32 |
| Eden Hazard | £416,000 | £22,664,000 | 30 |
| David Alaba | £375,000 | £14,076,000 | 29 |
| Luka Modric | £388,000 | £16,176,000 | 35 |
| Marcelo | £331,000 | £15,212,000 | 33 |
| Toni Kroos | £211,000 | £11,212,000 | 31 |
| Karim Benzema | £170,000 | £9,248,000 | 33 |
| Thibaut Courtois | £160,000 | £8,180,000 | 29 |
| Isco | £210,000 | £10,920,000 | 29 |
| Casemiro | £202,000 | £10,504,000 | 29 |
| Luka Jovic | £166,000 | £8,632,000 | 23 |
| Lucas Vázquez | £148,000 | £7,696,000 | 30 |
| Mariano | £142,000 | £7,384,000 | 28 |
| Nacho | £142,000 | £7,384,000 | 31 |
| Marco Asensio | £138,000 | £7,176,000 | 25 |
| Dani Carvajal | £137,000 | £7,124,000 | 29 |
| Eduardo Camavinga | £131,000 | £6,124,000 | 18 |
| Rodrygo | £69,000 | £3,588,000 | 20 |
| Vinícius Júnior | £56,000 | £2,912,000 | 21 |
| Federico Valverde | £53,000 | £2,756,000 | 23 |
| Éder Militão | £51,000 | £2,652,000 | 23 |
| Ferland Mendy | £40,000 | £2,080,000 | 26 |

READ MORE: