Real Madrid players and their Houses
Here we look at Real Madrid Football Club players houses. Real Madrid players and their houses? Real Madrid footballers like many other football players have the power and money to buy big and expensive houses. And why not? With the huge salaries they receive, they're bound to have beautiful mansions! Watch & Bet Sports Here =>
The size of their houses serves as proof of the fact that they are worth any figure your brain can imagine.
Real Madrid players and their Houses 2022
Real Madrid Footballers earn millions and millions making them able to buy incredible homes for themselves. Here we have taken a look at some of these footballers' houses to see how amazing they are, just so we can see what money can buy if you have a lot of it.

I'm sure this list will install some jealousy in your mind as you read it, but it's always nice to imagine 'what if' right?
Maybe you will win the lottery tomorrow, or perhaps you already have a lot of money and want to see what kinda houses you could buy. Watch & Bet Sports Here =>
Real Madrid players and their Houses list – Location and Area
So, Let's take a look at some of the biggest and most expensive homes of Real Madrid football stars today. Here we take a look at Real Madrid players and the houses they have owned or rented. Here is our Real Madrid players and their houses list.
Karim Benzema house
Karim Benzema lives in 864 square meters house in Ciudalcampo. Usually, we see Real Madrid players taking home in La Moraleja but he doesn't live there. The France international also got a collection of cars that includes luxurious Audis, Jaguars and Rolls Royce.
View this post on Instagram
View this post on Instagram
Thibaut Courtois house
Thibaut Courtois is a first-choice goalkeeper under Carlo Ancelotti. In August 2018, the goalkeeper signed a contract with Real Madrid that nets him a whopping salary of 13 Million Euro (11.6 Million Pound) per year.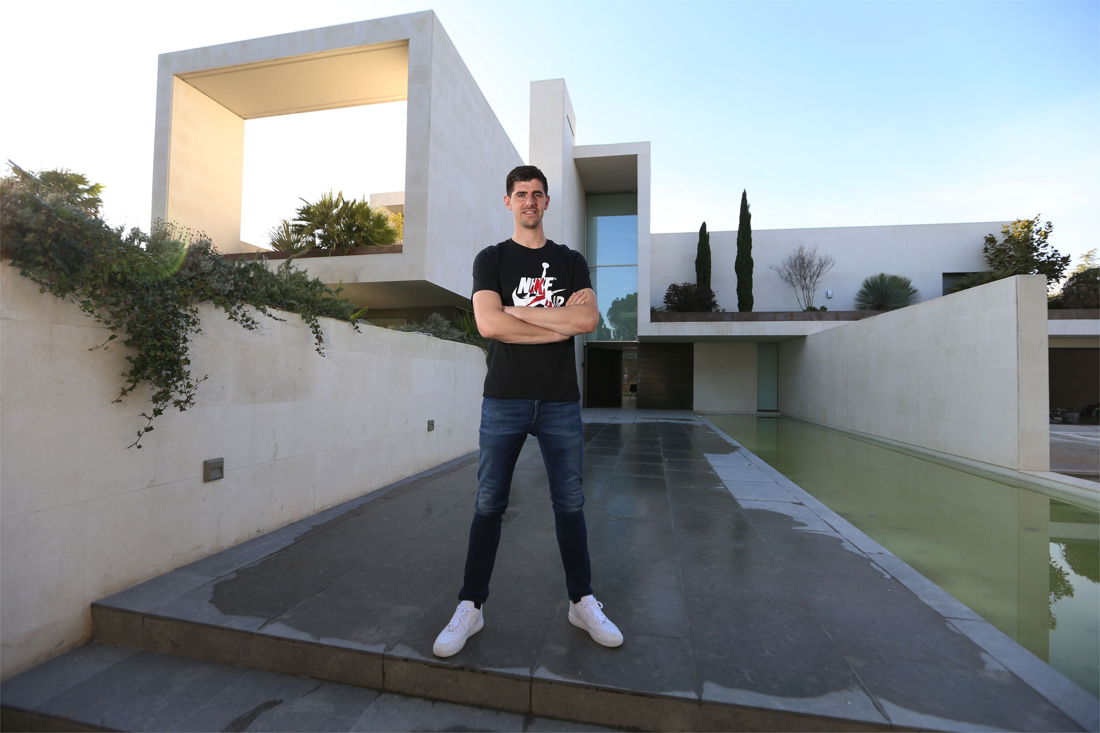 Thibaut Courtois earlier bought a house in Madrid in 2017 for his children and their mother. Later, he started looking for other properties in 2018. He has a house in Madrid city now. Meanwhile, he stayed in Madrid in 2011 and 2014 when he was playing for Atletico.
View this post on Instagram
Eden Hazard house: Real Madrid players and their houses

Eden Hazard has a £10m futuristic mansion in the plush La Finca neighbourhood. He stays in an area where his teammates also live. Spanish architect Joaquin Torres designed the property. It has beautiful black stone and state-of-the-art furnishings.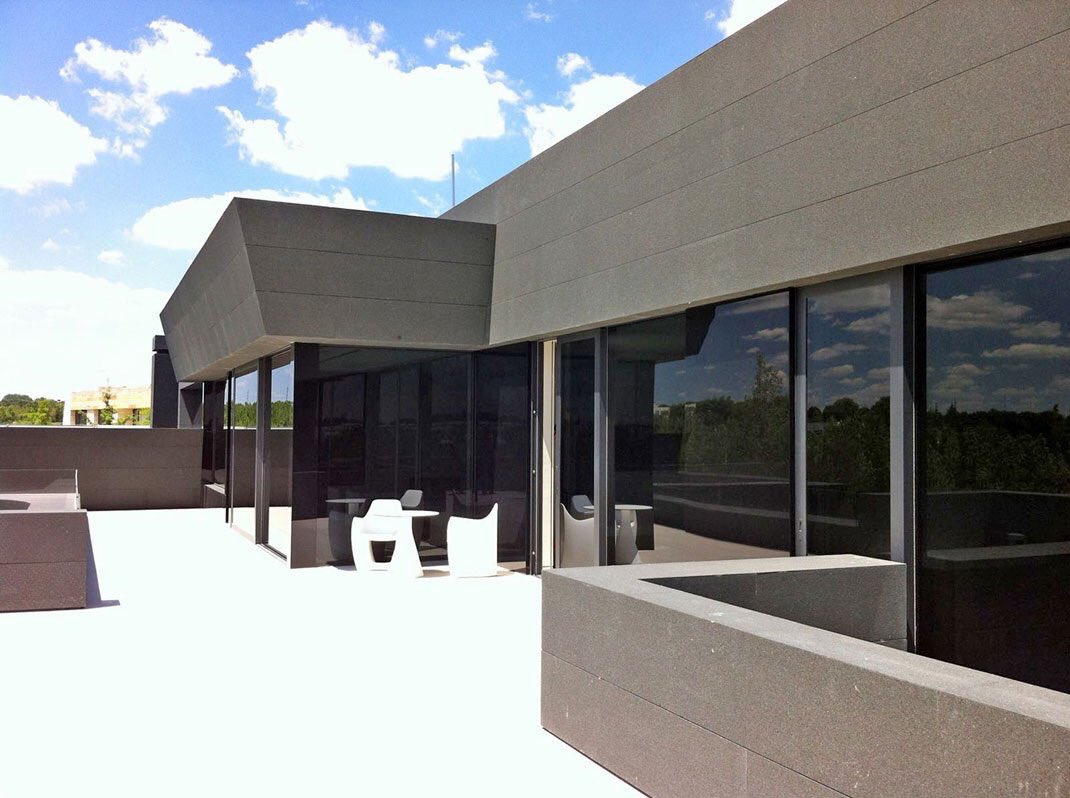 Hazard's house has six bedrooms and 10 bathrooms. He lives with his wife Natacha and sons Yannis, Leo and Samy.
Casemiro house
Casemiro's home is located in the neighbourhood of La Moraleja north of Madrid where usually most of the Real Madrid players live. His house has all the facilities with beautiful bedrooms, kitchens, a gym, and a swimming pool. That's massive!
in 2019, his house was raided with his wife and child were inside. Casemiro was busy playing the Madrid derby.
Dani Carvajal house: Real Madrid players and their houses
Sergio Busquets's house is also no less than a mansion! He lives there with his girlfriend Daphne Cañizares and their adorable bunch of canine friends.
Other Real Madrid players and their houses
Many other Real Madrid players and their houses could make this list but for one reason or another they choose to keep it private. Probably for good reason too. Imagine having thousands of strangers know where you live… Watch & Bet Sports Here =>
SEE ALSO: