5 Real Madrid Players Leaving this season
5 Real Madrid Players Leaving? Which players are leaving Real Madrid this season?
We have had many Real Madrid transfer targets this summer and several Real Madrid players coming back from loan. We also have several players to be sold by Real Madrid by end of this season. But here we look at the top 5 Real Madrid Players Leaving. Watch & Bet Football Here =>
Real Madrid players on loan are part of the footballers' training so we should expect more players to come back. At the same time, we should expect Real Madrid players to be sold and several Real Madrid players will go out on loan this summer 2022.
Players such as Garth Bale, Luka Jovic, Marcelo and Isco has left the club permanently. Which are the other players who are surplus to Ancelotti's requirements?
So here, we will look at the top 5 Real Madrid Players Leaving. What are your guesses?
Top 5 Real Madrid Players Leaving
Real Madrid players leaving the club in 2022? Which Real Madrid player will leave this season in 2022/23? Here is the list of Real Madrid players that will leave the Real Madrid team by end of the 2022/23 season:
5. Ceballos: 5 Real Madrid Players Leaving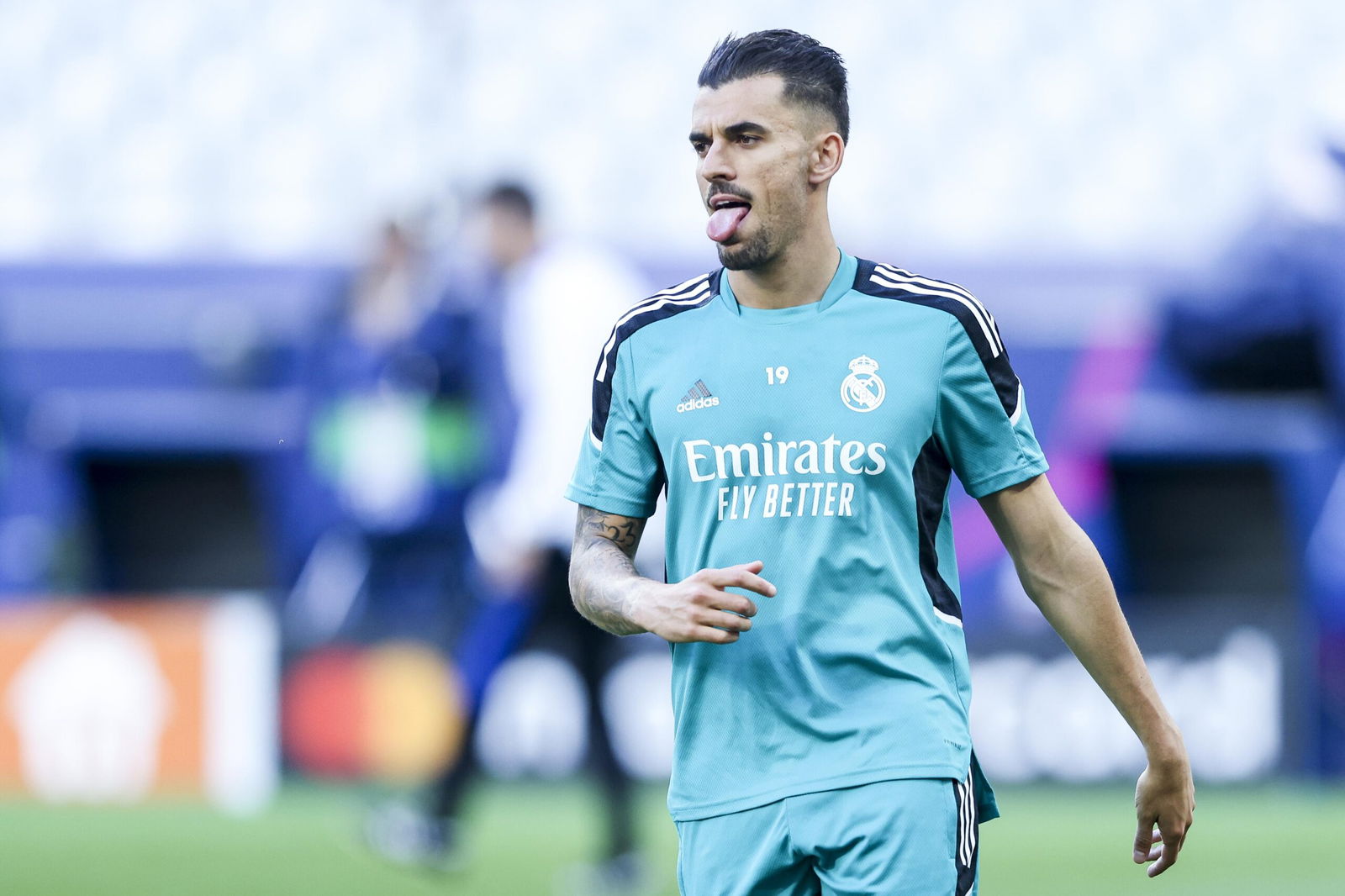 The 25-year-old Real Madrid star spent two seasons on loan at Arsenal between 2019 and 2021. He returned to Bernabeu last summer but failed to cement a place in Ancelotti's side.
This World Cup year, Ceballos is keen to play regularly so that he gets selected in the Spain squad in Qatar 2022. Real Madrid has plethora of options in the midfield and have recently signed Aurelien Tchouameni on a permanent deal. He just has one year left on his contract and Real Madrid are reportedly demanding €12-15 million for the Spaniard.
4. Eden Hazard: 5 Real Madrid Players Leaving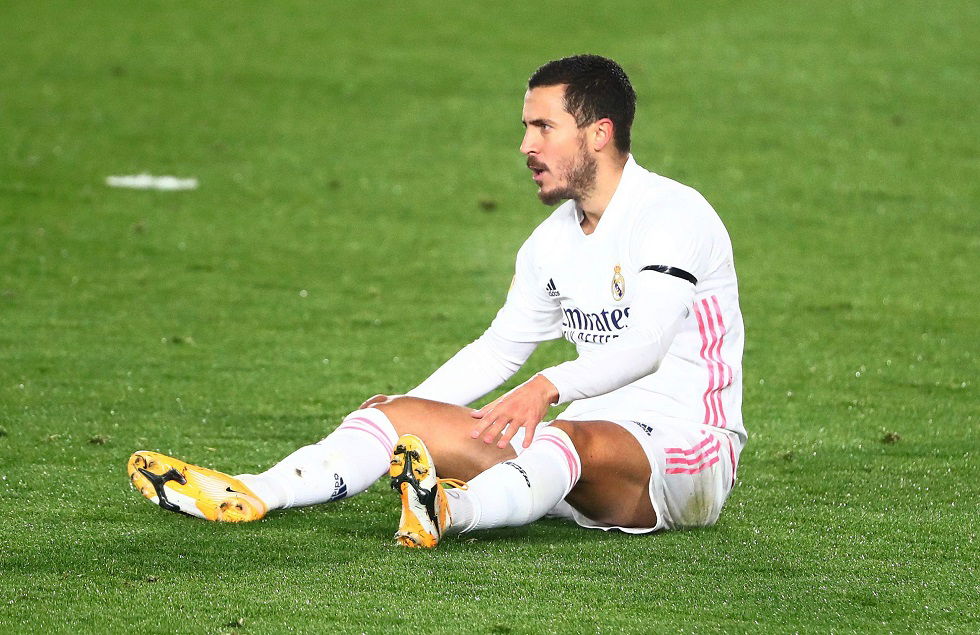 Eden Hazard was previously regarded as one of the world's top footballers. Everything changed when he signed with Real Madrid.
Hazard appeared to be different. He battled with his weight, and when he donned the Real Madrid jersey, he appeared to be an entirely different player from the one we knew at Chelsea and Belgium.
Hazard has only scored four goals in 30 games for the Spanish giants, and it's difficult to recall a single moment of brilliance since joining Madrid in 2019.
When you consider some of his moments in a Chelsea jersey, this drop in form is difficult to comprehend. Hazard, on the other hand, has revealed why he is no longer the player he once was.
Hazard seldom gets playing time asnd may be well on his way out
3. Mariano Díaz: 5 Real Madrid Players Leaving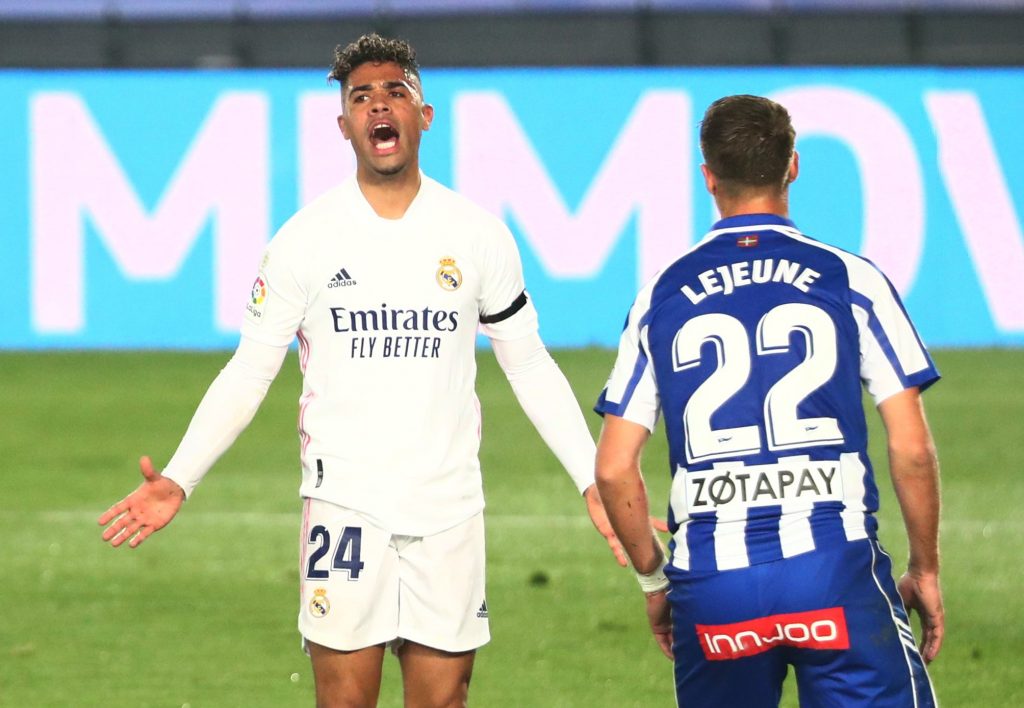 Last season, the 23-year-old scored five goals in 14 appearances for Real Madrid, with only one of those goals coming in La Liga.
The Dominican Republic international joined Real Madrid from Badalona in 2011, scoring 27 goals in 33 games for Real Madrid Castilla before breaking into the first-team picture last summer.
Earlier this month, it was reported that Mariano would leave the Bernabeu on loan for the 2017-18 season, but Marca claims that the attacker would leave on a permanent basis for a fee in the region of £13 million.
Fighting for a job at Real Madrid is difficult, no doubt about it, but another way to look at it is that the standards of the world's finest football club must be met.
2. Alvaro Odriozola: 5 Real Madrid Players Leaving
View this post on Instagram

Real Madrid really thought they were signing a good backup for Dani Carvajal when they activated Alvaro Odriozola's release clause. At the time, he showed all the right signs to make the switch.
He was young, hungry and lighting up the league with Real Sociedad. Just a couple of seasons in and it seems like his confidence shot. The lack of playing time has not helped him one bit and at 26, it is best for Real to cut their losses.
1. Marco Asensio: 5 Real Madrid Players Leaving
The Spanish playmaker has lost his place at Real Madrid and will be making his move away from Bernabeu this summer. He has been heavily linked with Premier League giants Arsenal and Liverpool in the last few months. Gunners are optimistic to get Marco Asensio in Arteta's setup.
Many publishers reported that Asensio is looking for a new challenge and could make a switch to the Premier League by this summer. The North London club does need him for their attacking options and Asensio can prove Arteta right if he gets picked by the Gunners. Watch & Bet Football Here =>
SEE ALSO: